REPORT | 20/05/2018 | Edu Bueno (Belgrade) | PHOTOGRAPHER: Víctor Carretero/Ángel Martínez
The Whites beat Fenerbahçe to become European Champions for the second time in four years. Doncic named Final Four MVP.
Euroleague
Final (Final Four)
Sun, 20 May
Stark Arena (Belgrade)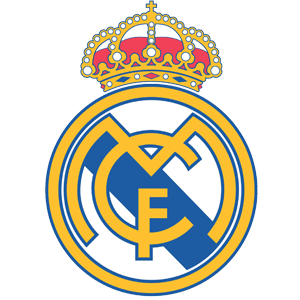 85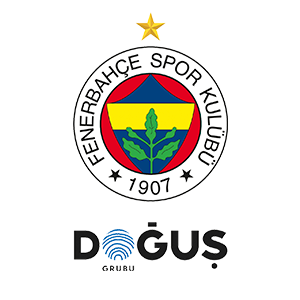 80
Real Madrid
keep on making history in Belgrade, continuing their domination of European by winning the EuroLeague for the
tenth time in their history
and winning the second EuroLeague in four years. They did so by beating Fenerbahçe in a great final, in which they had to overcome the champions, who fought until the last second. It was a collective exhibition, demonstrating solidarity, character and togetherness. Otherwise, it would have been impossible to achieve it. Six players in double-digit PIR, led by the amazing
Causeur
(17 points and 21 PIR) and Luka
Doncic
, who with 15 points and 17 PIR was chosen
MVP
of the Final Four.
It wasn't Istanbul, but it felt that way due to the amount of yellow that flooded the
Stark Arena
.
Real Madrid
was going to have to fight against a hostile atmosphere and a Fenerbahçe side basing their game on limitation. But it was not enough to intimidate the Whites. They endured the early Turkish onslaught and didn't worry when Ahmet (8) and Kalinic (5) were amongst the scoring, with the key players tied down. Obradovic's side's early push lasted five minutes (6-11), while the Whites found their feet on the three-pointers.
The Real Madrid outside game began to fire
A
Laso
timeout and the entrance of
Rudy
and
Llull
gave
Madrid
a bigger threat on the outside. Adding that to the defense they applied the same tough approach as their opponent, allowing them to string together a few minutes of their own. As they did in the semifinals, they left Fenerbahçe behind and with a 16-1 run in seven minutes, in which they scored four treys from five, reaching their maximum advantage (25-17, 12 min). It was Sloukas and Melli who took a step forward for the Turks to end the Madrid streak and bring the final close going in to the break at 38-40.
The high tempo throughout the game did not allow for a moment's peace and Real Madrid proved their focus and grit. The Whites had a sensational third quarter in every facet. The team did not slow down despite the pressure piled on by Fenerbahçe, now with Wanamaker leading his team. Every player contributed, led by an inspired Causeur. The Frenchman netted 12 points in the third quarter, making it 25 for Real Madrid. His performance alongside Reyes being sharp in the paint, as well as defensive solidity meaning the Turkish side only scored 15 points, meant that Laso's side went +8 in the decisive quarter (63-55, min. 30).

Team effort
The team played like this throughout the game and it was this that made Laso's team winners: being a team. It was impressive. In each ball, in each moment of possession, Madrid gave their all. Fenerbahçe still could not tear down Real Madrid's front. Melli tried his best, but the Whites replied again and again with different players taking the lead. Tavares held off the offensive efforts of the Turkish team, Doncic came on, along with Thompkins, and Carroll ... they laid on a great team performance. A three-pointer from Carroll gave Real Madrid a ten-point lead, making it 71-61 in the 35th minute.

A calm and collected Causeur up front
Obradovic's team fought to the end, throwing everything at the Whites, cutting the scores down to 81-78 with 22 seconds to go, but their Tenth European Cup needed more effort. Thompkins caught a great rebound and his basket along with two free throws from Causeur killed off Fenerbahçe's chances, meaning Real Madrid got their ultimate prize after a season full of challenges (85-80, min. 40).