REPORT | 18/05/2018 | Edu Bueno (Belgrade) | PHOTOGRAPHER: Víctor Carretero
Real Madrid produced a sensational perfomance to blow CSKA away in the semis and now goes in search of a 10th European Cup against Fenerbahçe.
Euroleague
Semi-final (Final Four)
Fri, 18 May
Stark Arena (Belgrade)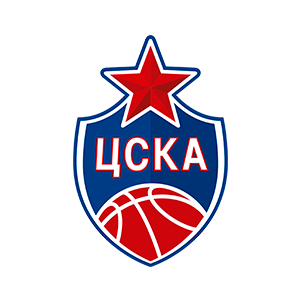 83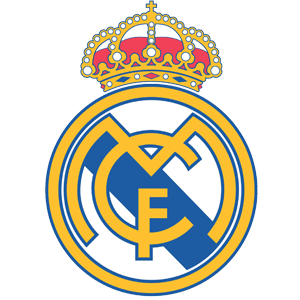 92
Real Madrid
has booked its place in the 2018 EuroLeague final. Nobody said it'd be easy and everyone was fully aware that the team faced a big challenge in the shape of none other than this season's leading team, the formidable CSKA Moscow. And to make the challenge all the greater, the Whites had to come back from being 30-20 down in the first quarter. Madrid overturned CSKA's lead in an impressive 20-minutes spell between the 10th and 20th minute in which it recorded a 43-26 run and produced some excellent defending. However, the contest wasn't settled until the dying stages, when
Madrid
displayed character and produced the sort of performance reserved for the biggest occasions.
Doncic
(16 points, seven rebounds),
Ayón
(12 and 11 rebounds) and
Thompkins
(12 and 6), who all recorded a PIR of 18, took their places alongside
Llull
(16 points) to lead an attack that saw six players end the game with double digits on valuation. The final hurdle lying in Madrid's way is the holders, Fenerbahçe. However, that game isn't until Sunday and today is all about revelling in the fine performance produced by
Pablo Laso
's men.
The semi-final got under way with an alarming first quarter for the Whites.
Real Madrid
was made to endure CSKA's prowess on the outside right from tip-off, with the Higgins (12 points), De Colo (eight) and Sergio Rodríguez (five) trident doing damage, despite good work from
Campazzo
, who returned a month on from his operation. The trio sunk 25 of their team's 30 points inside the opening 10 minutes. These points saw CSKA control the tempo of the game against a Madrid team that was failing to sink three-pointers (1/7) and was reliant on
Doncic
(7) and
Ayón
(5). A Clyburn trey rounded off the first stanza with the Moscow side's established the biggest lead of the night at 30-20.
Madrid produces stunning response
Laso
introduced three of his most
potent long-range weapons:
Causeur
,
Carroll
and
Thompkins
and the rather grim outlook was sensationally reversed.
Madrid
came racing out of the blocks in the second quarter, as the team showed plenty of pride and produced good shooting accuracy. A triple from the Frenchman, another from Wyoming, a
Llull
trey and another two from
Carroll
saw Madrid tear up a 17-4 run. The defense was working well to shackle CSKA's outside play and in the space of three minutes, the comeback was complete: 34-37 in the 13
th
minute and the whole complexion of the game had changed. Madrid's lead could have been even greater, but Itoudis's troops managed to halt Madrid's dominance and go in at the break neck and neck. (46-47).
Madrid once again turned the game in its favour in the opening minutes of the third stanza, in which mistakes were rife on both sies. Only a lack of accuracy on three-pointers prevented the Whites from established a greater advantage. With the Moscow-based side 51-49 up (min.23), Madrid upped its defensive work, which was excellent tonight and limited the competition's highest-scoring team to just 10 points. What's more the team also tore up another significant run: 13-0. This time it was achieved in a different way but proved to be equally effective: defense, rebounds and cunning play in offense culminating in two straight treys from Causeur and Doncic to make it 51-60 in the 27th minute.

CSKA came up against Madrid at its best
With the threat of Chacho, De Colo and Higgins well under control, CSKA posted some points through Hines and Kurbanov to haul itself back and threaten again (61-63, min.31). The madridistas produced an immediate response with a 10-0 run led by Llull (61-73, min. 33). However, in a game like this and against a side like the Russians, there's no chance to ease off and to its credit Real Madrid didn't. Clyburn paced his team, who came back to within two points at 73-75 with three minutes remaining. However, the Whites weren't about to hesitate for even as much as a second. The incredible Llull, Thompkins and Ayón evidenced the solidity of the continent's most decorated team and refused to allow the opposition a route back into the game. A 8-0 run secured Madrid's passage into the final and gives the club the chance of lifting a 10th European Cup in front of fans who were right behind their team throughout at the Stark Arena (83-92, min. 40). On Sunday, Madrid takes on Fenerbahçe.