REPORT | 05/12/2020 | Rodrigo Salamanca
Dotor and Hugo Duro were the goal scorers for the academy side, who picked up a point after Dux Internacional de Madrid equalised on 90'.
2ª B Sub. A - Grupo V
Matchday 7
Sat, 05 Dec
Polideportivo Municipal Boadilla del Monte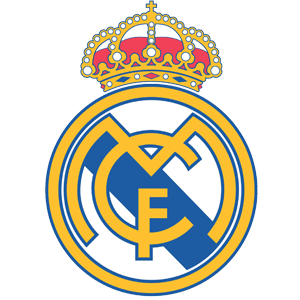 2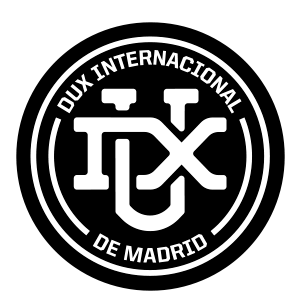 2
Real Madrid Castilla drew in their clash with Dux Internacional de Madrid (2-2). The academy side, who came from behind in the first half thanks to a Dotor wonder goal and a Hugo Duro header, were minutes away from clinching victory but a 90th-minute goal for the visitors robbed them of two points. Raúl's team are now unbeaten in four games.

The game was swiftly interrupted after just seven minutes following a heavy collision between two Internacional players. Bonaldo, who had just come on for Moyano, got a touch on a whipped a corner to the near post and left Toni Fuidias with no chance (13'). It was an uphill battle for Raúl's boys now but they had a chance to draw level just five minutes later. Peter took a quality free-kick and Chust's headed effort brushed the wrong side of the post.
Castilla took the initiative as the game wore on and with half an hour gone, Peter delivered a vicious cross which Expósito almost turned into his own net. It took until the 37th minute for the madridista goal to finally arrive, a fine Dotor strike from outside the box. The leveller gave the visitors a real boost and Hugo Duro wasted no time at all in heading home a sweet Peter cross to complete the comeback.

The visitors tie the game
Despite Castilla exerting impressive control on the game following the break, Dux Internacional de Madrid had a good chance to level on 56', when Arribas forced Toni Fuidias into a fine stop. The visitors were pushing forward in search of the equaliser and the game was wide open now, with both Morante and Hugo Vallejo enjoying chances to extend the hosts' lead. However, the goal ended up going the way of Internacional, when Ramos' acrobatic effort made it 2-2 with just seconds to spare.

LINE-UPS
2- Real Madrid Castilla: Toni Fuidias, Santos, Chust, Carrillo, Retuerta, Blanco, Dotor, César (Morante, 72'), Peter (Gila, 72'), Marvin (Hugo Vallejo, 57') and Hugo Duro (Latasa, 85').
2- Dux Internacional de Madrid: Valero, Expósito, Herrero, Cortijo, Ramos, Arribas (De Mesa, 79'), Rabadán (Reguera, 79'), Villacañas, Moyano (Bonaldo, 11'), Fran Cortés and Poley.

Goals
0-1 (min. 13): Bonaldo.
1-1 (min. 37): Dotor.
2-1 (min. 43): Hugo Duro.
2-2 (min. 90): Ramos.