REPORT | 15/11/2018 | Edu Bueno | PHOTOGRAPHER: Ángel Martínez
The Whites got the better of Khimki in a tight-fought affair which was decided by Carroll with 15 points in the final quarter.
Euroleague
Matchday 7
15/11/2018
Wizink Center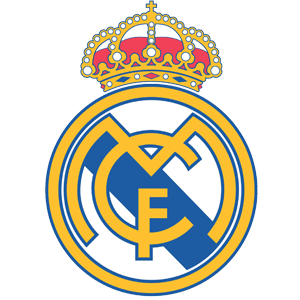 79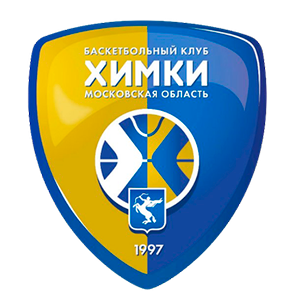 74
Real Madrid made it halfway through a tough November (10 games) by picking up their seventh Euroleague win to stay unbeaten at the top of the table. On their return to the WiZink Center after two weeks on the road, the Whites didn't show the same inspirational offense as in other recent games but left it late to come out on top over Khimki, who made life very difficult for them. Carroll effectively killed the game with 15 points in the final quarter as the Whites showed they can also win games without scoring so many points. Causeur was the highest-rated player with a PIR of 19 (13 points and 4 assists).

The madridistas were not complacent despite despite the big absence of Shved for the visitors, and they started dominant at both ends, though stronger in defense. Tavares and Randolph (4 points and 5 rebounds) were imposing in the paint over opposition who could only find the net through Bost and Gill and almost always following an offensive rebound (5), the visiting side's shining light early on. Causeur, with 8 points, six in a row in the first two minutes, took the offensive weight for Real Madrid, who were ten up before the end of the first quarter (19-9).

An even second quarter
The arrival of Malcolm Thomas for the visitors spurred them on in offense (9 points) while the pace of the game dipped significantly. Real Madrid were struggling with a lack of hard running, something Khimki pounced on to enjoy a dangerous spell. First at 24-19 in the 12th and then to 39-35 in the last minute of the first half. However, there was a feeling of control for a Real Madrid that found answers time and again through the Campazzo-Deck-Ayón trio. They scored 19 of the team's 22 points between them in a second quarter which finished 41-35.

The dynamic continued after the break. Khimki were doing well to deny the rebound to the Euroleague's best side in this regard, while enjoying success on the triple (3 for Mickey). Coupled with the Whites' lack of continuity in attack, it was the perfect mix to complete a comeback just 30 seconds from end of the third quarter. Deck, with a basket on the horn, sent Real Madrid into the final quarter one up (56-55, min 30).

Carroll and defense
The match had grown more difficult as time wore on. Real Madrid didn't seem able to find one of their usual game-changing runs and Khimki were keen to fight for the win. The 33rd minute ticked round with the scores at 60-60. But the hosts' best attribute had been their defensive performance and when the chips were down, they upped it once again. Cutting out the offensive rebound for their opponents, and shutting down comfortable shots from outside. They matched Khimki for fight rendered them toothless. Then, up stepped Carroll. Following the lack of points which had defined the clash, the American came to the fore with a decisive 15 in this quarter, 7 in the last two minutes to take the score to a 74-64 that proved insurmountable for the Russians (79-74, min. 40). Next week sees a European double-header: Herbalife Gran Canaria (home) and Olympiacos (away).

REAL MADRID-KHIMKI STATISTICS