REPORT | 13/09/2020 | Edu Bueno | PHOTOGRAPHER: Víctor Carretero (Tenerife)
Real Madrid, are crowned champions after beating Barça in the final and win their seventh title, with Campazzo stepping up in the last quarter.
Super Cup
Final
Sun, 13 Sep
Pabellón de Deportes Santiago Martín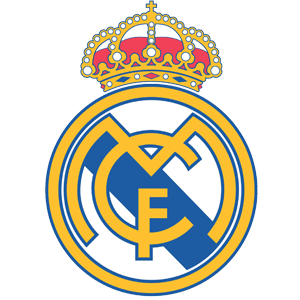 72
67
Real Madrid won their seventh ACB Super Cup in Tenerife, their third in a row, and are now the team with the best record in the tournament. The Whites beat Barça, a repeat of last year's win in Madrid, in an evenly match final played at a high intensity in which the MVP Campazzo had a sublime last quarter, scoring 12 of their 21 points (19 PIR). Abalde (13 points) and Deck (11), the other offensive stand out players for Madrid. Pablo Laso's 20th title with thr team and a record for Llull, who became the player who played the most minutes in the history of the competition (466).

The Clásico began with the defenses on top, especially Real Madrid's, who gave their all. Thanks to this and to the great concentration at the back, they commanded the first quarter, although with short distances (18-14). Campazzo (5 points and 3 assists) and Calathes (6) sustained an intense fight for the control of the game, but it was Deck who made the difference in the early stages by doing a great job on Mirotic. The Argentinean scored 6 points and Abalde another 5. Barça found their best ally in the offensive rebound.

Open game
The situation reversed in the second quarter. Real Madrid remained on top until the 16th minute at 31-25. Llull was at his best, with 5 points in a row, neutralizing the first blues attack. But Barça fared better within the constraints of the match. Their defense supported them as the Whites failed in their offense. Led by Mirotic and Davies, the Azulgranas were slowly taking control and finished the first half one down (31-32).
Nothing changed after the break a niether side could run away with things. Barça's three-point streak gave them a small cushion in most of the third quarter. Abrines made it 42-47 in the 27th minute. However, Real Madrid didn't lose heart and continued to look for ways to get back on top. They reshuffled their defence and improved in attack with Campazzo and an impressive Abalde. The forward took the offensive responsibility in his second match for the Whites and Laso's team put a 6-0 run together to turn the score around again at the end of the third quarter (50-49).

Madrid bring out their championship DNA
The final quarter did not start off well for the Whites, who were on the recieving end of a 0-6 run in two minutes (50-56, min. 32). No matter the result, what was worrying was the pace of the game, which was slower and more convenient for the Azulgranas. It was at this point that Campazzo, MVP at the end of the day, stepped up to give Madrid the energy and drive they needed. The Whites rallied and strung together a 13-2 run with 7 points in a row from the Argentinean point guard. From 50-56 they turned it around to 63-58 with three minutes to go. The tension was increasing and Jasikevicius and Laso played the technicals. Barça levelled the match at 67 in the last minute.

Campazzo decides the Clásico
Campazzo was already in hero mode, and his team was backing him up in defence. One of his baskets made it 69-67 at 26 seconds. Rudy provoked the loss by Hanga in the next play and between Campazzo and the Balearic forward, with another two free throws, sealed a huge 72-67 win. Laso's team start the season in great fashion with the first title of the season.

REAL MADRID-BARÇA STATISTICS