REPORT | 12/09/2021 | Edu Bueno | PHOTOGRAPHER: Víctor Carretero (Tenerife)
Real Madrid win their eighth title in this competition after a 19-point comeback against Barça in the final in Tenerife. Llull was instrumental with 24 points and was named MVP.
Super Cup
Final
Sun, 12 Sep
Pabellón Santiago Martín
83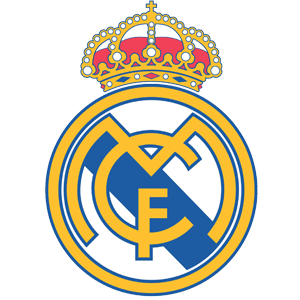 88
Real Madrid were crowned Spanish Super Cup champions for the eighth time in their history after defeating Barça in the final in Tenerife, continuing their dominance in this tournament. Our side have won the competition every year since 2018 and seven of the last ten. Trailing by 19 in the 25th minute, Laso's men once again pulled off another heroic comeback. The turned the game around in the next 15 minutes with a 39-18 run, led by the outstanding Llull, MVP in the tournament, finishing with 24 points and 27 PIR. Poirier (10 points and 11 rebounds) and Alocén (11) were also instrumental in a win that clinched the first title of the season and the 21st in the Laso era.

The first Clásico began in a frenetic manner as both teams were very loose in attack displaying a very high tempo, unusual at this point in the season. Barça took the lead in the opening minutes with 4 three pointers almost in a row before Real Madrid countered with some solid play. They gradually built on both sides of the court with Alocén taking centre stage before retiring due to a unfortunate collision with Davies. The point guard scored two consecutive three-pointers to cancel out a 5-point deficit. Poirier was big on defence and the team continued to push forward until they were up 23-24 on the 11' mark.

Drop in rhythm
Understandably, the game slowed down in the second quarter. Both Laso and Jasikevicus turned to the bench for solutions. Oriola (11 points) and Llull (8) sustained an offensive edge and both side matched each other in all facets of the game. In the final stretch of the first half, when Madrid were a little more off balance due to several refereeing decisions that led to a number of personal fouls, including a technical foul on Causeur, this balance was broken in the Catalans' favour as they went into the break with 46-40 in their favour.
It was not the best start to the third quarter for the madridistas. Barça adapted better to a slower pace and with continuous interruptions (technical to the bench and an unsporting foul for Heurtel). They were very sluggish in attack, with 4 points in 5 minutes. Their opponents, on the other hand, were more settled and with Calathes and Mirotic scoring with ease to open up a significant gap of 19 points in the 25th minute (63-44). Llull and Alocén's introduction gave more speed and sparked our team's competitive spirit. The captain drove his team on with all his skills. He scored 13 points to reduce the deficit to 73-66 at the start of the last quarter.

The champions step up to win
The mood had changed and Madrid were now in the lead against a Barça side that was holding on thanks mainly to Higgins. Llull continued to give a masterclass and the defence masde life difficult for the Catalans. Alocén, Williams-Goss and Poirier combined in the offensive play while in defence they closed down the rebounding without giving their opponents a second chance. Laso's men were on fire. A three-pointer from Williams-Goss and two free throws from Yabusele capped an incredible comeback to 81-83 with a minute and a half to go and after a 39-18 run. It was still a long way to go, but the team would not let the opportunity to win another title slip away. It's part of their history. Never stop believing. Davies leveled at 83 going into the final minute. That's where it stayed. Madrid didn't allow him any more. Two free throws from Poirier, another from Alocén and two from Yabusele capped off a sublime last quarter from the team with a 26-11 run that secured the win for the Super Champions (83-88, min. 40). And all that without Rudy, Thompkins and Randolph.