REPORT | 13/11/2020 | Edu Bueno
A great defence in the final stretch gave Real Madrid its third straight victory in the EuroLeague. Thompkins (14 points and two decisive three-pointers) and Randolph (13) were the stand-out players.
Euroleague
Matchday 8
Fri, 13 Nov
Stark Arena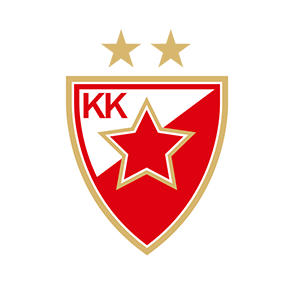 67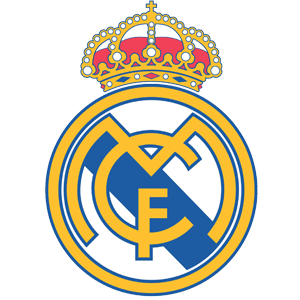 73
Real Madrid went from strength to strength in the EuroLeague after recording its third consecutive victory, its second away win, against Crvena Zvezda in Belgrade. But the Whites had to work hard for it and had to come back from 21-8 deficit in the early stages thanks to a superb third quarter (11-23) and a decisive four final minutes, with some solid defending and a scoring run of 0-7 to claim the points. Thompkins, with 14 points and 4 three-pointers, inspired the visitors in offence, with Randolph as the most valued player (13 points, 6 rebounds and 16 PIR). It is now eight consecutive victories in all competitions.

More than two and a half years later, Real Madrid returned to the mythical Pionir Hall. But the visitors got off to a bad a start, and soon found themselves 21-8 down in the 7th minute after a great start by the Red Star side, who showed its strength in defence and precision from the three-point line. To make matters worse, Madrid's most in-form player, Tavares, was penalised with two personal fouls in the second minute of the game. However, the Whites were not to be fazed and soon improved in the first quarter. The introduction of Carroll changed the panorama for Laso's team, who improved in defence and with Thompkins (8 points) and the American shooting guard (6), they balanced the score after a run of 0-11 (26-21, min. 10 ).

The pattern continues
Another moment of inspiration by Loyd, with 13 points, accompanied by Walden, put the hosts back in front in the second quarter and made life difficult for Real Madrid, weighed down by personal fouls and losses (38-27, min. 16). It was the energetic Garuba, doing a great job on the rebound (5), who was instrumental in a new reaction from the Whites, who reduced the deficit to 4 points with 38-34 on 19'. A Davidovac basket then made it 42-36 at the break.
Real Madrid then came out in the third quarter and turned the score on its head. Laso's side showed more aggression, energy and conviction. They visitors found balance between offence and defence. Tavares made his presence felt in defence and Abalde contained Loyd. The Whites improved in attack, at high pace, punishing the hosts from the perimeter with greater consistency. Five three-pointers, two of them from an exceptional Randolph (8 points), and some great minutes from Llull (7), led to a spectacular 11-23 run in this period, in which they reached an eight-point lead at 46- 54 on 27', as the quarter ended 53-59.

A solid defence proves decisive for the victory
The Serbs replied with faster play. Loyd and Walden put them back ahead on 36 '(65-64). It was all to be decided in the final stretch. But Real Madrid was not going to give the hosts a chance and produced an incredible defensive display. The visitors frustrated their opponents, who did not score in the following 3:30 minutes. In this space of time, Thompkins led the attack and with two three-pointers resulting in a 0-7 run to push them 65-71 ahead with 11 seconds remaining. Campazzo and Llull, sealed the win from the free throw line after another great second half (67-73, min. 40). Madrid has no league encounter this Sunday due to the postponement of the match against MoraBanc Andorra, as Laso's men have a very tough week ahead with three games (Maccabi, Fenerbahçe and Manresa).