REPORT | 12/09/2020 | Edu Bueno | PHOTOGRAPHER: Víctor Carretero (Tenerife)
They got the better of Iberostar Tenerife thanks to another fine Rudy performance (5 triples, 18 points) and will take on Barça for the title (Sunday, 6:30pm CEST).
Super Cup
Semi Final
Sat, 12 Sep
Pabellón de Deportes Santiago Martín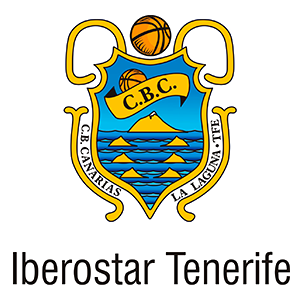 79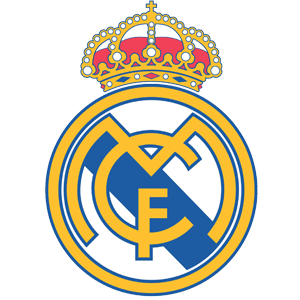 92
Real Madrid came out on top against hosts Iberostar Tenerife and will now play Barcelona in the final of the Super Cup 2020 as they look to clinch their first title of the season (Sunday, 6:30pm CEST). Laso's men put on a superb second half display to win a tough semi-final, showing fantastic fitness levels throughout and giving the impression of a solid team unit. Rudy (18 points, 5 triples and 18 PIR) was the main man for the Whites, leading 7 players with 9+ points. Both Alocén and Abalde impressed on their madridista debuts (9 points each).

The startling intensity exhibited by Real Madrid early on saw them dominate the first quarter. Their strong defense, winning the ball back and launching rapid transitions, caused the islanders all sorts of trouble. Campazzo and Deck, the latter with 8 points, put their team 10 up with only 8 minutes gone (8-18). The only blotch were two Tavares fouls, but he was ably substituted by Garuba. It needed Huertas taking to the court for Vidorreta's men to improve their performance, and they did so in offense, cutting the deficit towards the end of the first period and into the second (22-25, min. 13)

Leading from the front
But Laso's charges continued to look solid, physically imposing and lethal up top, with new faces coming to the fore in Rudy (9 points) and Alocén (5). The point guard was making his official debut in a Whites jersey, hot on the heels of Abalde. Another big run +11 (26-37, min. 15), but the continuity was lacking to really run away with the game and Iberostar Tenerife refused to give in, heading into the break still in it (42-48).
The second half was a different story as Madrid simply didn't allow the opposition to get out of the blocks. They were physically imposing as Tavares began to dominate the paint, making up for the first half. Campazzo, who came close to a double-double (9 points +7 assists), Abalde and Rudy did the rest in the third quarter to go up to 18 points clear at 51-69 on 28 minutes.

Madrid put the game to bed
The hosts did all they could to get back into it with some impressive three-point shooting, sinking three in a row to spark hopes of a comeback at the start of the fourth period. It wasn't to be though as Real Madrid showed no weaknesses and were purring in offense. Randolph became the fourth player to break the 10-point mark, while Rudy continued his exhibition from 6.75 with a fifth triple to manage a lead of at least ten points with relative ease. The Whites reached 92 points (79-92), and will now face Barça in the final in less than 24 hours' time, after they beat Baskonia in the other semifinal (6:30pm CEST).

IBEROSTAR TENERIFE-REAL MADRID STATISTICS