REPORT | 30/04/2015 | Edu Bueno | PHOTOGRAPHER: Ángel Martínez
Reyes (21 points and a PIR of 26) and Llull (16 points and 7 assists), were decisive in a game where Doncic became the youngest Madrid player to debut in the ACB.
Liga Endesa
Matchday 29
Thu, 30 Apr
Palacio de los Deportes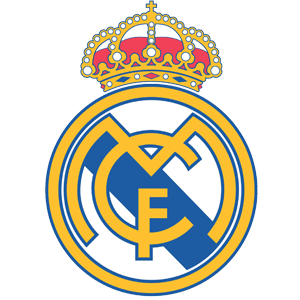 92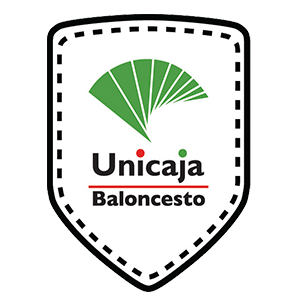 77
Real Madrid provided an almost definitive blow as they aim to end the Regular League as leaders by beating Unicaja de Málaga by 15 points and overtaking their basket average. A great third quarter (25-15), led by
Reyes
and Llull, tipped the game in Madrid's final in a game where Luka Doncic became the youngest debutant for Real Madrid in the ACB aged 16 years and 2 months. With four games left, Madrid are ahead of Malaga with one more win and a better basket average.
Real Madrid started with an impeccable 6 out 6 shots (5 points from Rivers) and that gave them the initiative on the scoreboard in a first quarter that had two attacking speeds (11-5, min. 5). Unicaja, depending on a more physical style of play, gradually drew level, thanks to their rebounding dominance, particularly with attacking rebounds (8 opposed to 1). It was only with a triple from
Sergio Rodríguez
as the buzzer went, that put Madrid ahead again (19-15, min. 10).
An intense quarter
The second quarter was a constant fight against everything but Madrid demonstrated character and concentration, bringing out their real fighting spirit to keep in the game. With a slow pace of play that favoured the interests of Malaga, the home side managed to get through a difficult patch. An avalanche of fouls against them and a harsh call on
Slaughter
in attack led to Laso being sent off for two technical fouls after protesting in the 14' minute, with the score at 23-20.
Faced with that uncertainty, Slaughter and
Nocioni
provided the necessary energy. The North American was the remedy for Golubovic who had taken charge of the White's hoop (7 points and 6 rebounds) and the Argentinian, along with Sergio Rodríguez kept the team alive in attack. The response was immediate with a 5-0 run ending with a final run of 15-6 during Real Madrid's best spell (38-27, min. 18). Unicaja hung on with the outside accuracy of Suárez and Green but the incredible Llull was there. He scored 5 crucial points before the break to contain the visitor's attack (43-37, min. 20).
Madrid changed the dynamic of the game in the third quarter. There were two decisive factors: a much more aggressive defence and Felipe Reyes. Their defence allowed them to counterattack and the captain had a memorable fourth quarter. He scored the first 12 points for a total of 16 in the 8 minutes he played. The Whites reached their maximum lead of 61-45 in the 27' minute, and they maintained it the score at 68-52 in the 30' minute. Unicaja, overwhelmed without Toolson and Vázquez, relied on Green (10 points).

Aiming for the basket average
The leaders had taken the initiative but they still needed to overcome another vital test. Con Carroll and Mejri unavailable and Rivers suffering from knee problems, Rudy had to come off with an ankle sprain in the 33' minute. Unicaja did not want to throw in the towel and tried everything with Suárez y Granger (76-61, min. 35). However, Madrid had another aim: getting rid of the 7 point deficit from the game earlier in the season.

Doncic's debut
Rivers, Nocioni and Campazzo killed off the game with three consecutive three pointers and ensured the basket average. The finish touch to a great game came from the reserve player Doncic. With barely a minute left to play, he became Real Madrid's youngest debutant in the Endesa League. He had barely touched the ball when he scored a three pointer....he has something special. The Palacio remains unbeated (92-77, min. 40).

Squads
REAL MADRID 92 (19+24+25+24): Llull (16), Rivers (11), Rudy (2), Reyes (21) and Ayón (4) --starting five--; Campazzo (3), Sergio Rodríguez (7), Nocioni (12), Maciulis (5), Slaughter (6), Bourousis (2) and Doncic (3).
UNICAJA DE MÁLAGA 77 (15+22+15+25): Markovic (2), Stefansson (2), Kuzminskas (4), Thomas (10) and Vázquez (2) --starting five--; Granger (11), Green (13), Vasileiadis (5), Toolson (2), Golubovic (11), Suárez (15) and Karahodzic (0).