REPORT | 01/10/2014 | Edu Bueno
Carroll (17 points) and Sergio Rodríguez (12 points and a PIR of 21) led the Whites to victory in the last game before the start of the Liga Endesa.
Pabellón Príncipe Felipe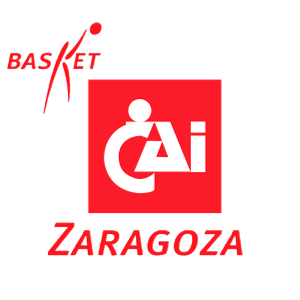 75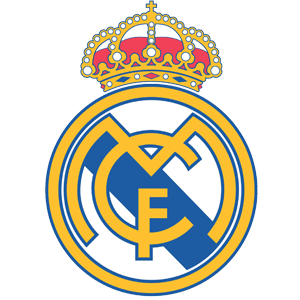 77
Real Madrid saw off CAI Zaragoza in a match that they dominated in the first half but did not close out until the final minute. The quartet formed by Carroll (17 points), Sergio Rodríguez (12 points, six rebounds, four assists and four recoveries), Llull (11 points) and Mejri (10) proved decisive in seeing the away side leave the Príncipe Felipe with the victory.

Real Madrid took on their final friendly of the pre-season at the Príncipe Felipe without Rudy or Reyes. Laso handed conducting duties from the start to Campazzo, and the Argentine responded by controlling the rhythm of the match. With Nocioni and Mejri hurting CAI Zaragoza in the paint (six points each), the Whites ended the first quarter +6 (17-23, min. 10). Only Norel (six points) and the good minutes enjoyed by Jelovac counteracted the visitors' start.

Carroll on fire
Laso's men took off in the second quarter thanks to an extraordinary Carroll. With 11 points, including a trio of three-pointers, the shooting guard was a nightmare for the home defence. Real Madrid's rotations kept up the intensity and between Sergio Rodríguez, who took up the baton from Campazzo (three assists and five rebounds), and Ayón striking inside (six points), they reached their biggest lead at the break (32-47, min. 20).
CAI Zaragoza reacted on their return from the dressing rooms and through the trio of Lisch, Robinson (eight points) and Jelovac turned the match around against a Real Madrid whose intensity at both baskets had dropped. The home side notched a 25-10 run in the third quarter that levelled the match up at 57-57 (min. 30). Mejri, Carroll and Maciulis were the only players to score points for the Whites.

Sergio Rodríguez decides the match
The encounter remained finely balanced until the very end. Robinson and Norel drove Zaragoza on, but it was the best player in Europe last season who ensured the match went Madrid's way. 'El Chacho' scored eight points in the decisive moments and, supported by Llull (another six), put the Whites ahead to seal the victory (75-77, min. 40).

Squads
CAI ZARAGOZA 75 (17+15+25+18): Lisch (11), Goulding (4), Tomás (5), Landry (9) and Norel (12).--starting five--; Llompart (0), Katic (-), Sastre (3), Robinson (15), Pursl (-), Fontet (2) and Jelovac (14).
REAL MADRID 77 (23+24+10+20): Campazzo (4), Llull (11), Maciulis (3), Nocioni (6) and Mejri (10) --starting five--; Rivers (2), Sergio Rodríguez (12), Ayón (6), Carroll (17), Bourousis (4) and Slaughter (2).