REPORT | 24/09/2021 | Edu Bueno
Laso reached the 600-win mark in charge of the Whites, who produced another fine defensively display with Tavares the stand-out player (15 points and 26 in PIR).
Liga Endesa
Matchday 2
Fri, 24 Sep
M. I. Govern Andorra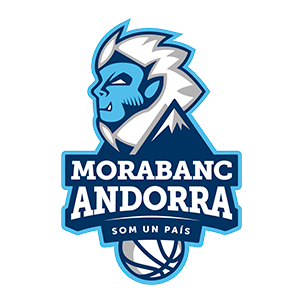 58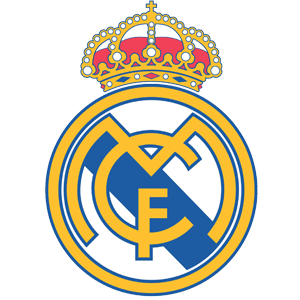 86
Real Madrid made it two wins out of two, and picked up a first victory on the road, after sublimely prevailing away at MoraBanc Andorra with a fine team display. Five players finished the match in double-digit scoring, led by Tavares (15 points, 8 rebounds, 4 blocks and 26 in PIR). The team, coached by Pablo Laso – who reached the 600-win mark in charge of the Whites -, produced another fine defensive performance, limiting Andorra – who had previously recorded 98 - to just 58 points. In less than 48 hours, Madrid will be back in league action against Mombus Obradoiro at the WiZink Center.

The Whites got off to a flying start, going 0-10 ahead in the opening two minutes and 39 seconds - a perfect spell when the team defended solidly, was on top of the rebounding, moved the ball well and didn't stop running, to take the initiative against a shell-shocked home side. Heurtel set the tone of the match (5 assists) and his link-up play with Tavares (9 points and 5 rebounds), along with Yabusele's contribution (5+3), spearheaded the madridistas in the opening stages. MoraBanc Andorra responded well from the three-point line (14-16), but the rotations by Laso helped the visitors open up a comfortable seven-point lead at the end of the first quarter (14-21).

Madrid in control
The high number of turnovers and the introduction of Diagné for Andorra prevented Madrid from moving clear on the scoreboard in the first half. However, the side's defensive solidity, matching the physicality of the opposition, and the contribution of the players coming off the bench, in the form of Llull, Taylor, Poirier and Alocén, allowed the side to stretch the advantage to 12 points at 22-34 in the 17th minute. By this point in the game, the Vitoria-born coach had already used all 12 players, including Rudy, who was returning after an injury in the Spanish Super Cup (30-38, min. 20).
The team remained resolute after the break and gradually began to widen the gap, thanks to aggressive defensive play and a forceful attack, against an opponent who could only respond on rare occasions. At 32-38 in the 21st minute, Hanga put Madrid firmly in command with an exhibition from three-point range. His three straight three-pointers were followed by another six points from the on-fire Tavares, pounding the home side's basket time and time again as he approached a double-double. By then, Madrid was very comfortable and the combination of Heurtel, Causeur and Yabusele opened up a 22-point lead with a minute to go in the third quarter (42-64).

Convincing victory
Madrid remained mentally strong and did not get carried away by the large lead, as the visitors continued to shoot decisively and to fight for every ball. MoraBanc Andorra was unable to counter Laso's troops and came up against a remarkable defence in which both Tavares and Poirier proved to be unbeatable (4 blocks from the Cape Verdean). Williams-Goss made sure that the lead kept opening up, which was 33 points at 53-84 with a minute to go. It was the second victory for Real Madrid and the team is certainly beginning to click. The Whites must now turn their attention to the match-up against Monbus Obradoiro, who will visit the WiZink Center on Sunday (8 pm CET).

MORABANC ANDORRA-REAL MADRID STATISTICS