REPORT | 02/06/2021 | Edu Bueno
The Whites beat Herbalife for a second time spearheaded by Rudy in the final quarter to make it 2-0 in the tie.
Playoff Liga Endesa
Quarter final (matchday 2)
Wed, 02 Jun
Gran Canaria Arena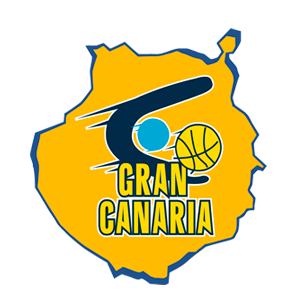 75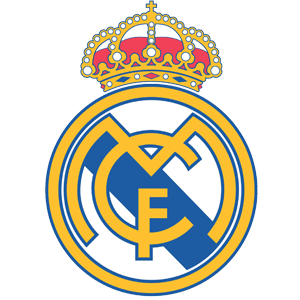 81
Real Madrid sealed its place in the semi-finals for the 2020/21 league playoffs after prevailing against Herbalife Gran Canaria, to make it 2-0 in the quarter-finals. The Whites put the tie to bed at the first time of asking against the Canary Islanders with a display that was solid in defence and on the rebound (47). The clash was decided between the end of the third quarter and the start of the fourth by a tireless Rudy, who scored 10 of his 15 points in the final stretch. Carroll, Taylor and Llull also produced double-digit scoring performances. Pablo Laso's troops remain unbeaten away from home and have now won 19 straight matchups. Madrid's opponents in the penultimate round will be the winners of the tie between Valencia Basket and Baskonia, which will be decided this Friday.

Madrid faced the second leg of the series with a crowd in the stands at the Gran Canaria Arena and Laprovittola joining the long list of casualties, as Herbalife Gran Canaria began the more intensely of the two sides, inspired by Diop – who recorded seven points to make a 13-6 start. Laso's team settled into their rhythm with Llull driving his troops on (5 points) and the inside pairing of Tavares and Poirier nullifying Costello and Diop (15-16, min. 10).

Madrid holds the lead
Both teams improved in attack as the game wore on. Real Madrid banked on offensive rebounding and hitting three-pointers to defend its minimal lead against the hosts who restricted the visitors and started to produce their own three-point plays. Madrid responded through Garuba (8 points), Taylor and Carroll during different spells in the second quarter to go into the break two points up following another finely-balanced period (35-37).
After the re-start the match continued at its frenetic pace, with end to end attacks and neither side taking control. The intensity shown in every play by Herbalife Gran Canaria put Madrid's focus to the test and it was the outside players who racked up the most points. Taylor and Carroll were accompanied in attack in the final stretch of the third quarter by Alocén. The point guard notched up nine points without a miss which, together with Poirier's rebounding work, helped the visitors to take the initiative and open up a seven-point lead after a 6-13 run at the end of the half (51-58).

Rudy spearheads Madrid victory
Real Madrid remained solid in defence, whilst expertly waiting for the precise moment to attack. Rudy then inspired the Whites in the final quarter, producing a sublime three 3-pointers (10 points in the fourth quarter), while the madridistas continued to hurt the hosts on the offensive rebound through Tyus and Poirier. This enabled Madrid to open up a 12-point lead on several occasions and the visitors superbly defended during the final four minutes, thwarting the hosts' onslaught. The free throws cancelled out Costello's hard-fought points. Tyus, with a steal followed by a dunk, sealed the team's spot in the semi-finals and its 19th away win in the league season (75-81, min. 40). The first obstacle has been cleared on the road to league title number 36. In four days' time, the semi-finals get underway at the WiZink Center.

HERBALIFE GRAN CANARIA-REAL MADRID STATISTICS