REPORT | 02/05/2021 | Rodrigo Salamanca
Laso's men extended their best away start in the competition thanks to Rudy leading the scoring (22).
Liga Endesa
Matchday 35
Sun, 02 May
Pabellón Príncipe Felipe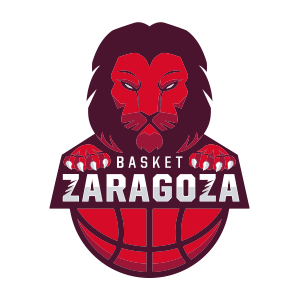 89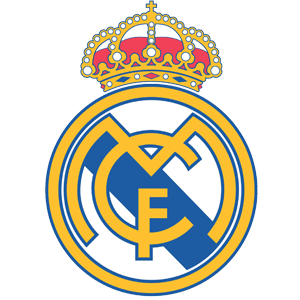 98
Real Madrid picked up another league win with an 89-98 victory over Casademont Zaragoza at the Príncipe Felipe Pavilion. Pablo Laso's team recorded their 32nd win in the league, extending the best even start away from home in the national championship. The game was decided in the final ten minutes, thanks to a great defensive display by the madridistas to clinch the game. The madridistas grew in to the game and won the game in the final minutes, thanks to their success on the three-pointer and their defence. Rudy, who scored 17 points and 22 PIR, Laprovittola (20 PIR) and Taylor (14) led the Whites in offensive.

Zaragoza made the most of Real Madrid's demanding week, a week in which they managed to draw level in the series against Anadolu Efes in the Euroleague, with a 11-0 run in the opening minutes at the Príncipe Felipe stadium. Taylor and Alocén's outside shooting and Tyus' work on the paint were not enough to close the gap. The team from Aragon, who made 4 out of 7 three-pointers, ended the first quarter with a 31-19 lead.

Madrid's three-point display
Focus on defence and the introduction of Rudy and Laprovittola gave Madrid's attack a boost. Between them (19 points) they changed the momentum with a 0-13 run that cut the gap (38-37). After a time-out, Luis Casimiro's men responded and took the lead to +7 with two consecutive three-pointers from Sulaimon. However, Rudy, Laprovittola and Carroll gave a master class from the three-pointers (seven in nine minutes), and turned the score around before the break (51-54).
The early stages of the third quarter saw an evenly matched contest, but it was Zaragoza who brought more pace to their play thanks to the offensive contribution of Harris (18 points). Despite the pressure from the home side, Real Madrid were able to hang in thanks to Poirier and Causeur's three-pointers and Taylor's points.

Defence key to the win
With the score at 75-73, the last ten minutes would decide the winner of this clash. Barreiro and Brussino gave the home side the upper hand at the start of the quarter. But Laso's team stuck at it and, with Rudy and Alocén leading in offense, they levelled the score with five minutes to go (85-85). From that point onwards, Real Madrid worked hard on defence and restored the maximum advantage in the game (+9) to eventually settle a very difficult game. A great win for Real Madrid to set things up for the trip to Istanbul for the fifth game of the playoffs against Anadolu Efes.