REPORT | 22/06/2020 | Edu Bueno | PHOTOGRAPHER: Víctor Carretero (Valencia)
The point guard produced his best performance for the Whites (29 points, 11 assists and a PIR of 42) to lead Laso's men to a second final-phase win.
Playoff Liga Endesa
Matchday 3
Mon, 22 Jun
Pabellón Fuente de San Luis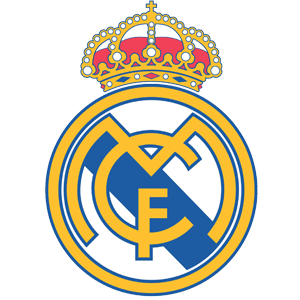 95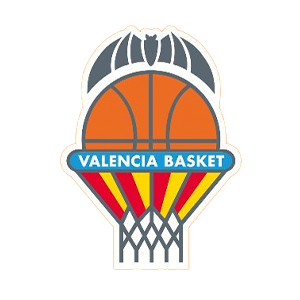 90
Real Madrid secured a crucial victory against Valencia Basket, a second triumph in this final phase, to keep their hopes of reaching the semis alive with two rounds of matches to go. The Whites downed the Group B leaders to force a four-way tie at the summit along with tonight's opponents, San Pablo Burgos and Herbalife Gran Canaria. The Whites lie in second on account of a basket average of +19. The madridistas responded to their slip-up in their last outing with a display full of pride, determination and that featured an excellent performance from Campazzo, who enjoyed his best game for the Whites, posting a PIR of 42 (29 points and 11 assists). Deck shone at key times in offense and defense (14 points), whilst Thompkins (13) and Carroll (11) completed a quartet of players who achieved double figures in the scoring stakes.

Laso's charges once again made a bright start, showing good tempo and posting impressive shooting accuracy rates, above 80% in the early stages. Campazzo was back to his dominant best in the point guard role. He sunk points and called the shots (10 points). Carroll continued to be a reliable contributor (eight points), whilst Deck broke the Valencia Basket defense from the low post, producing several 2+1 (eight). The Whites netted 31 points in a first stanza in which the opponents relied on Abalde and Sastre (seven points apiece) to keep apace with Real Madrid (31-21, min. 10).

No let-up from Whites
Valencia Basket upped its offensive game thanks to the contribution from the bench, with Loyd, Marinkovic and Labeyrie leading the charge as they claimed 24 of La Taronja's points in the second quartet. The Whites' response came in the form of treys, with a further five in this stanza to bring the total to nine. With Campazzo pacing the team (17 points, five assists and a PIR of 24 in the first half), Madrid racked up an advantage of over 10 points with 15 minutes on the clock(48-36), only for a 4-13 run from Valencia in the next three minutes to see the teams head in at the interval with a tighter scoreline (56-52).
In what was a clearly offensive contest, Valencia Basket was first to tighten up defensively. This produced a 0-10 run paced by Abalde and Tobey as Ponsarnau's men hit the front with their biggest lead of the night (65-69, min. 27). Real Madrid wasn't rattled and called on its pride to regain the initiative, courtesy of a 9-0 run through Campazzo, the team's leading light, with another five points and the presence of Tavares in the zone to close out the third stanza (74-71).

Deck contains & Campazzo ejecuta
Real Madrid was having more problems in the paint. Tavares committed a fourth personal foul to join Reyes and then Thompkins. Dubljevic became dominant in the paint and Valencia Basket made the most of the situation to stage another surge (78-82, min. 35). But Laso shuffled his pack and did so in inspired fashion. He put Deck on the Montegran centre and that cut off the source of Valencia's dominance. His intensity and energy at both ends of the court, with his 2+1,
countered the rival's good work and enabled his team to head into the final minute in the lead (90-89). There was one man who bossed proceedings during the final 60 seconds: Campazzo. The point guard capped off his incredible display with a 2+1 and two free-throws which, along with two fine shows of defending from the team, handed the Whites a 95-90 win. Laso's men now have games to come against Morabanc Andorra and Casademont Zaragoza.

REAL MADRID v VALENCIA BASKET STATISTICS