REPORT | 28/03/2019
He scored from nine metres out with a defender on him. Tavares was decisive, playing his best Euroleague game (14 points, 16 rebounds and a PIR of 29).
Euroleague
Matchday 29
28/03/2019
Olympic Sports Center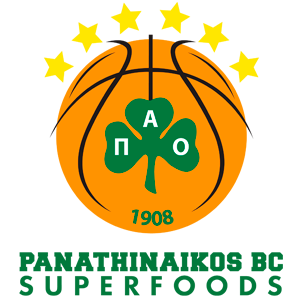 73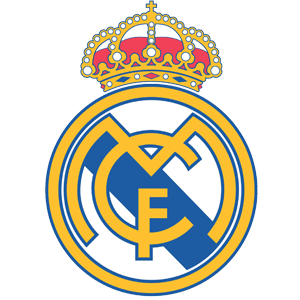 74
Real Madrid made an 18-point comeback against Panathinaikos and got a last second win thanks to Rudy's three-pointer. After a poor showing in the first quarter, the Whites came back and managed to win a game where with four minutes on the clock, they were losing by 10 points. The team turned it around with a sensational 14-2 in the quarter. Tavares was the lynchpin for the team as he gave his best individual performance in the Euroleague, sinking 14 points, 16 rebounds and getting a PIR of 29.
The Whites were back at Panathinaikos' home court eleven months on and things started badly. Calathes led the home side in punishing Real Madrid for their errors and their poor shooting accuracy (26.8%), the hosts then went 10-0, dominating the first quarter. The Whites had little intensity at the back, they struggled, but Pitino's side took flight at the end of the first ten minutes, making it 32-14. Rudy came to the action back after his sprained ankle, one of the only silver linings for this Real Madrid team.

Tavares forces a reaction
Real Madrid could not afford to let any more points in, and in defense they started to tighten up and slow the hosts. Campazzo and Tavares, helped keep the hosts from scoring for nearly six minutes. They took advantage, going 13-2, getting the difference bac under 10 (35-26, min. 16). The center from Cape Verde was unstoppable in the paint and by the half time buzzer he has hit a double-double (11 points and 10 rebounds). Only Calathes could score for the hosts. Five points at the end of the first half dampened what was a better quarter for Laso's team. Despite that weak start, they knew how to react to stay in the game (45-33, min. 20).
After an 11-5 quarter in their favour, the European champions came back out after the break and continued to close the gap. Llull proved his mettle with eight points in a row, including two three-pointers, making it 50-44 in the 23rd minute. Real Madrid got closer to OAKA and the home team started to feel the pressure. A three-pointer from Randolph meant he now had five but Panathinaikos held off the Whites' offense with key points from Calathes and Langford. Yusta finished the third quarter with a three-pointer that made it 59-53 and it was all still to be decided.

Rudy seals it
Real Madrid had some good possession, levelling the game in the opening minutes of the last quarter. They couldn't dominate though, the Greeks struck back with three in three. Mazazos tried to test the Whites' morale, making it 71-60 on 36'. The game looked to be done, but they struck back with an 11-2 in two minutes to go into the final 37 seconds two down at 73-71 under pressure from the home team. Some good defensive action led to the game winning moment. Just as it looked lost, Rudy sank a three from nine meters out to send the madridistas into a frenzy and silence OAKA (73-74).

STATISTICS PANATHINAIKOS-REAL MADRID