REPORT | 19/09/2021 | Edu Bueno | PHOTOGRAPHER: Víctor Carretero
The Super Cup champions beat Hereda San Pablo Burgos in the first matchday. Llull, Hanga and Poirier were the standout performers.
Liga Endesa
Matchday 1
Sun, 19 Sep
WiZink Center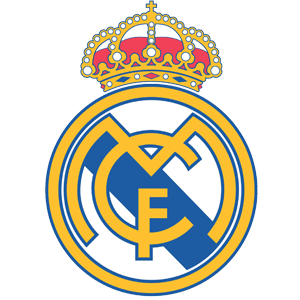 70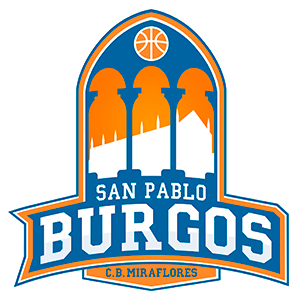 63
An opening day win for
Real Madrid
in the 2021/22 League season. Laso's side beat Hereda San Pablo Burgos at the WiZink Center with the fans once again supporting the team.
The Super Cup
won a week ago in Tenerife against Barça was presented to the fans, before the team stepped up with a solid defensive display, digging in at times against a strong side, winning the game in the last quarter.
Heurtel
,
Williams-Goss, Hanga
and
Yabusele
made their debuts for the Whites in this competition. Poirier was the standout performer, with 11 points, 9 rebounds, 5 blocks and 24 PIR along with the Hungarian forward (14 points and 8 rebounds) and
Llull
(12 points).
There were two special moments in the build-up to the game at the
WiZink Center
, with the Super Cup presented to the fans and
members and madridistas who passed away during the pandemic remembered
. Three of the four new Real signings were in the starting line up in
Heurtel
,
Hanga
and
Yabusele
. It was the latter two who sparked the team into action after a somewhat slow start. The power forward displayed his power with 7 points, led his team in a first quarter where Hereda San Pablo Burgos managed to contain the home side (21-18).
Well matched up
Niether side were able to put their mark on the rhythm if the game resulting in a second quarter of small scoring runs and nothing to choose between the two teams.
Real Madrid
were less productive than in the first quarter, with both teams struggling to impose their rhythm on the match, resulting in a low scoring encountr. Real Madrid were less productive than in the first quarter, relying on
Poirier's
superiority on the boards (7 points and 7 rebounds) and the magic of Llull, neutralising the Burgos advantage with two consecutive three-pointers and good work of ex-Madrid player Díez and Kullamaee. 14 minutes in, 31-26, was the biggest lead on the scoreboard in a first half that ended with Madrid two points up (36-34).
Tabak's side made the game difficult for Real Madrid due to their intensity and the introduction of Braimoh. Real Madrid found it hard to break their opponents down without three-pointers. Hanga and Williams-Goss caused problems with their intensity. The point guard hit back with a 9-0 run between the 26th and 28th minute, going from -3 to +6 at 50-44. Hereda San Pablo Burgos responded and drew level at the end of the third quarter with Williams-Goss (8 points in this quarter) leaving on the game to make it 55-52 at the end of the quarter.

The defence... and Llull
The game was lacking in accuracy and precision but Real Madrid adapted with a solid defence. The last quarter got off to a good start with several good spells of possessions as they looked to get back on level terms, but they still couldn't get comfortable shooting opportunities. Hereda San Pablo Burgos took the lead and held it until the 35th minute (57-59). Then Madrid's hungrier side came to the fore, led by Llull. Scoring two three-pointers in a row when the game was at its hottest coupled with 5 points from Hanga gave the team a boost. Poirier made his fifth block to put an end to the hopes of an awkward opponent. Yabusele settled a definitive 13-4 run in five minutes (70-63, min. 40). Laso's team now face a double league commitment next week in just 48 hours against MoraBanc Andorra away (Friday, 9:30pm) and Monbus Obradorio at home (Sunday, 8pm).

REAL MADRID-HEREDA SAN PABLO BURGOS STATISTICS