REPORT | 12/09/2021 | Rodrigo Salamanca | PHOTOGRAPHER: Víctor Carretero (Tenerife)
Real Madrid completed a superb comeback to get the better of Lenovo Tenerife and will now play Barcelona for the title. Yabusele, Causeur and Williams-Goss were the standout players.
Super Cup
Semi Final
Sat, 11 Sep
Pabellón Santiago Martín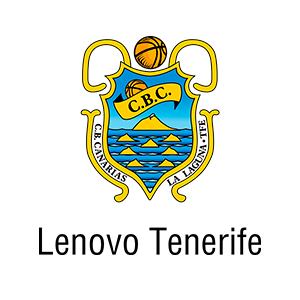 70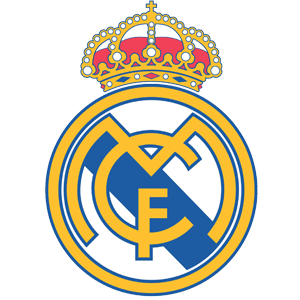 72
Real Madrid booked their place in the Endesa Super Cup final following a sublime comeback against Lenovo Tenerife (70-72) at the Santiago Martín. Pablo Laso's men started slowly but improved as time went on in a tough game, which they took in the final quarter. Our team will now play to get their hands on the first title of the season in tomorrow's final against Barcelona (6:30pm CEST). Yabusele produced a fine display with 15 points and 17 PIR. Causeur (12 and 13) and Williams-Goss (12 and 12) were also crucial in completing the comeback.

Real Madrid have started the season off on the right foot and having come past Lenovo Tenerife, will appear in the Super Cup final for the fourth successive year. The opening minutes at the Santiago Martín were played at a frightening intensity, with Laso's men sharp in the paint thanks to Poirier, Yabusele, Taylor and Tavares. However, the madridistas' poor success from the three-point line and a smooth offense by the islanders led by Guerra and Sulejmanovic, saw the hosts take the first quarter +7.

Lenovo Tenerife remain solid
The second quarter saw the point-scoring drop off slightly as Madrid tried to go up a gear, but Vidorreta's team's solid defense and Shermadini's performance under the post (8 points) stopped the visitors achieving their goal. Despite Heurtel and Yabusele (7 points) coming to the fore to come within three points in the final five minutes, the Canary Islands outfit showed the strength of their squad as Huertas and Salin maintained their team's lead (37-31).
Nerves were running high and both teams made errors which kept the scores down. Real Madrid looked to get the better of their rivals on the base of a sound defense, where Tavares was in dominant form with 6 rebounds and two blocks. That saw Laso's boys edge back on the scoreboard (3-7 run). These were the Whites' best minutes yet, and only Huertas' precision pinned them back (eight points in the third quarter). That said, a few key moments from Williams-Goss and Yabusele meant a place in the final would be decided in the last 10 minutes (53-48). The only bad news was an injury to Rudy.

Huge comeback
Williams Goss took up the mantle against and eight points in a row put Madrid ahead (55-59). Lenovo Tenerife reacted through Shermadini and Guerra, but that's when Causeur appeared with three points and another two to take the deficit to +6 with four minutes to go. The task was made harder when Poirier and Tavares were sent off for making fifth fouls and the hosts pounced on the chance to get back to within two points. But our team showed their fighting spirit in the last minute to complete a final quarter comeback and will now fight for their eighth Super Cup against Barcelona.

LENOVO TENERIFE-REAL MADRID STATISTICS