REPORT | 08/10/2020 | Edu Bueno | PHOTOGRAPHER: Víctor Carretero
The Whites started well but then faded against a Valencia Basket who put on a very complete display.
Euroleague
Matchday 2
Thu, 08 Oct
WiZink Center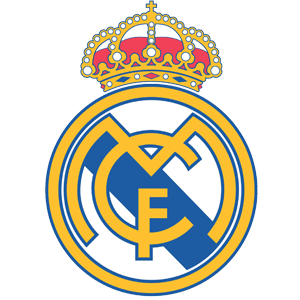 77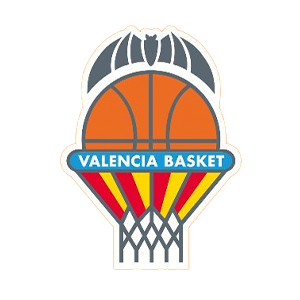 93
Real Madrid lost to Valencia Basket at the WiZink Center on matchday two of the EuroLeague. The hosts started well, winning the first quarter, but came up against very solid opposition whose great success from the three-point line proved to be decisive for the visitors. Tavares, with 15 points, 7 rebounds and a PIR of 24, was the most outstanding player for the Whites. Llull drew level with Bourousis with the seventh highest number of appearances in the competition's history with 284.

The EuroLeague anthem once again sounded at the WiZink Center seven months later to initiate what was an open and equal start to the match. Real Madrid set the pace in the first quarter, and stayed marginally ahead in the score. The Whites were good in defence and dominated the game with Tavares and Garuba, whose energy and intensity eclipsed the number 2 draft, Derrick Williams. The former youth team player produced one of the plays of the night with a double block on the American. But the inaccuracies in offence allowed Valencia Basket to move level. Campazzo (8) and Abalde (5) scored 13 of 19 points for the Whites. Kalinic and Dubljevic, 12 of the 17 of the visitors (19-17, 10th min.).
With Tavares on the court and Rudy's precise shooting, Real Madrid remained ahead until the 14th minute at 29-22. Without the Cape Verdean point guard, Valencia Basket grew into the game with high percentages of three-pointers. Dubljevic already had four to his name and together with Van Rossom, Labeyrie and Tobey put together a run of 5-20 to reach 34-42 in the 19th minute. Laso called time out and his team reacted, reducing the deficit to 5 points at the break, in a second quarter in which they trailed (39-44, 20th minute).

Hosts fight until the end
Things got more complicated for Real Madrid in the third quarter. Valencia Basket was solid and had a lot of success from the three-point line, with Dubljevic (6/9 in three point shots) playing a key role. Coupled with the lack of precision from the hosts, who did not have their best day in shooting, the result was a score of 14-24 and the visitors were 15 up at the end of the third quarter (53-68, 30th min.). Real Madrid fought hard in the final quarter, but the ball just would not go in and the losses were punished by the opponent who held on to their lead well in the last quarter (77-93, 40th min.).

STATISTICS FROM REAL MADRID-VALENCIA BASKET