REPORT | 04/02/2020 | Edu Bueno | PHOTOGRAPHER: Pedro Castillo
The Whites downed Baskonia in the final seconds of a contest dominated by the defenses and in which Campazzo and Thompkins made all the difference.
Euroleague
Matchday 23
Tue, 04 Feb
WiZink Center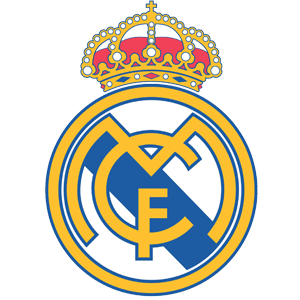 70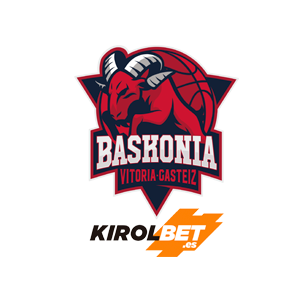 69
Real Madrid beat Baskonia at the WiZink Center in the first match of this EuroLeague double-round week, before Thursday's road trip to Alba Berlin. This important and hard-fought win came courtesy of a free throw from Campazzo in the dying seconds after what proved to be a really defensive contest. The Argentine point guard (10 points, 11 assists and a PIR of 21) and Thompkins (20 points and a PIR of 20) were instrumental in downing a valiant Baskonia side.

It was clear from the opening quarter that this was going to be a tough night. The defenses had the upper hand and the game was played at a slow tempo, both of which played into Baskonia's hands. Real Madrid made the brighter start with some fluent attacking play as Taylor and Randolph paced the team. However, the points dried up in the sixth minute with the scores at 14-10 and the guests grew into things with Janning and Dragic contributing from the outside. A 0-9 run put the visitors into the ascendancy (14-19, min. 10).

Madrid ups offensive game
Baskonia continued to overcome the Whites' defense with relative ease, in particular Shields (nine points). This coupled with its accuracy on triples (60%) prevented the Whites from taking off and playing their game. However, the team was more consistent in offence thanks to a fine quarter from Thompkins, who ended the stanza with 10 points as he paced the team. At 30-36 in the 28th minute, a crazy final few mintues featured a run of 7-2, improvements in defense and Campazzo stepping up to the plate to bring Madrid to within a point of Baskonia at the break following a quarter it won 23-19 (37-38, min. 20).
Whilst in the second stanza the improvements came in offense, following the half-time break, it was in defense where Madrid upped its game. The Whites stopped allowing points in a far more aggressive showing. The guests felt the effects of this approach and managed just 11 points in the third quarter, which began with a run of 12-6 for the madridistas. Pablo Laso's men, led by the excellent Campazzo (9 assists by this stage), were now able to run and Deck and Tavares put the hosts ahead (49-44, min. 25). But the offense didn't go on and follow this up in the following minutes to tip the contest completely in Madrid's favour and Ivanovic's troops tied things up following the emergence of
Christon (60-60, min. 36).

Campazzo & Thompkins pace victory
The game entered the last two minutes with the scores tied at 64 and all to play for. The Whites made no mistake, with Campazzo and Thompkins, the game's standout performers, engineering a win that wasn't without its suffering. The point guard posted two free throws and a basket as well as dishing an assist for Thompkins after Real Madrid grabbed three offensive rebounds to hand it a 68-65 lead with 15 seconds to play. Baskonia went on to level things at 69 with four seconds remaining, but Campazzo claimed a decisive personal foul from Staukas in the next play and sunk the winning basket (70-69). In less than 48 hours' time, the Whites are back in action, on Alba Berlin's court (8pm CET).

REAL MADRID V BASKONIA STATISTICS