REPORT | 07/10/2018 | Edu Bueno | PHOTOGRAPHER: Ángel Martínez
Unicaja were there until the end but were ultimately put to the sword by a spectacular 12-1 run in the last two and a half minutes.
Liga Endesa
Matchday 3
Sun, 07 Oct
WiZink Center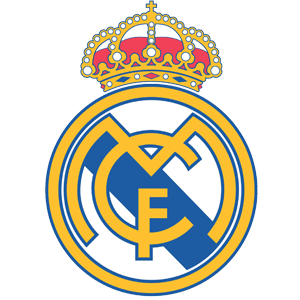 89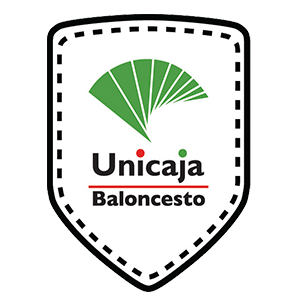 82
Real Madrid had a demanding start to the league campaign with three games in seven days and came through the test with top marks, beating three big rivals: Iberostar Tenerife last Sunday; Valencia Basket at La Fonteta on Thursday and Unicaja de Málaga. Against the Andalusians, the Whites squandered a 15 point advantage from the first half, but were able to react in the final stretch to put right a bad third quarter. They decided the match with a 12-1 run after being 77-81 behind with 2:32 left on the clock. A great performance by Tavares (14 points, 11 rebounds and 27 PIR), with Campazzo (13 points and 21 PIR), Carroll, Reyes and Randolph all in double digits.

Another big test for a Real Madrid in front of their own fans and without Yusta, Ayón and Thompkins, after less than 48 hours rest since the big game in Valencia. Taylor was back, started and was instrumental in the first minutes with Tavares. Six of his points and another eight for the pivot with two blocks, neutralized a good start led by Wiltjer (4-11, min 4). Unsuccessful on the outside, but superior on the rebound, the team led by Laso looked for solutions near the basket. Causeur helped break the Andalusian defense with his penetrations and Madrid put together a 17-2 run (21-13, min 8).

Unstoppable on the three-pointers
Unicaja endured the Whites' onslaught as they failed to strike on the three-pointers (the first came in 14' from Carroll). Casemiro's second unit, with a greater presence on the paint thanks to Lessort exhibiting his three-point prowess, led them to regain the lead at 24-25. At that time, Real Madrid woke up from the 6.75 line and three from Carroll (10 points), another from Campazzo and one more from Rudy, along with the Reyes-Kuzmic pairing and their best defense, forcing seven losses from the opponents, opened a gap of +15 (46-31, min 19).
Unicaja came back strong after the break with Diaz and Milosavljevic leading the charge. First the Serbian (8 points) and then Shermadini, winning the game on the paint, led to the best spell for the visitors. Two treys from Salin ended the comeback with a 0-14 run. Madrid had a poor passage on both baskets, conceding 28 points in the third quarter (62-64, 30 minutes).

The best of Madrid in two and a half minutes
Another match decided in the final quarter. Reyes and Deck, scored for the Whites, while Roberts and Lessort did the same for the Andalusians. A trey from Roberts put the score at 77-81 with 2:32 left on the clock. The home side were against the ropes, but Real Madrid found its winning DNA. Tavares pulled the team forward: 4 free throws without fail, a block and an offensive rebound, were decisive in the search for victory. The Whites went for the win and, with a 2+1 Campazzo, two impressive defenses, and a three-pointer from Llull, killed off the hopes of Unicaja with a masterful reaction. A run of 12-1 and the second victory in less than 48 hours, third in seven days. Real Madrid are league leaders and unbeaten ahead of the opening Euroleague match (Thursday 11th, 9pm).

REAL MADRID-UNICAJA STATISTICS