REPORT | 20/02/2016 | Nacho Díaz (A Coruña) | PHOTOGRAPHER: Víctor Carretero
Real Madrid overcame Laboral Kutxa Baskonia in a thrilling game and they will now face Herbalife Gran Canaria (7pm CET).
Copa del Rey
Semi Final
Sat, 20 Feb
Coruña Coliseum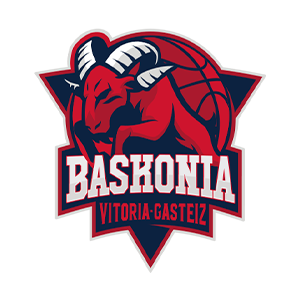 80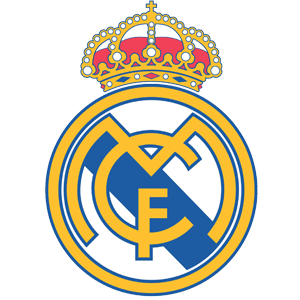 86
Real Madrid took revenge after the two League reverses and defeat in the Euroleague at the very best possible time, in the semi-final of the Copa del Rey, leaving the Whites on course to lift their 26th title in the competition. The victory came courtesy of two excellent quarters (the first and fourth) but the basis for the win was in defense against a Baskonia who never gave up on the game. There were brilliant performances from Llull (15 points) and Sergio Rodríguez (13) in the final stages.

With a fantastic cup atmosphere in the stands, Carroll was first to put points on the scoreboard with a three-pointer and a 2+1 from Reyes to put Real Madrid 0-6 up as they took Baskonia by surprise. Once again, Ayón and Reyes played with excellent intensity in defense and they nullified the threat of Tillie and Diop, whilst dominating on rebounds. They also got in on the act in attack in offense, with six points each. Nocioni came on to give the team the boost that he always does, with 8 points. Real Madrid managed to establish a 10-point lead in a quarter in which they led from start to finish (17-25).

The Whites' reserve players also got some playing time. Willy Hernangómez put in a good display and did a good job of frustrating Bourousis, although the side from Vitoria kept on going in the game. They managed to build up a run of 7-0 which Ayón interrupted and 5 points from Rivers left Real Madrid with a +10 advantage. This is where the Whites relaxed and Baskonia began to believe in their chances and a run of 14-0 saw them take their lead for the first time. At the break the score was 44-40.
Real Madrid came out after the break intent on regaining the lead. Sergio Llull lead the team, with his assists and his scoring (7 points) and he was joined by a good display from Maciulis (5 points) who gave the Whites options in attack, with some good shooting from the outside and penetration under the basket. Ayón kept up his points tally in offense (4 points) until he was shown a third personal. Lima came on and he injected intensity in both the defense and the offense. The Whites took the lead again (59-60) although the quarter would see the side from Vitoria go in ahead (61-60).

The final blow
In the final quarter Sergio Rodríguez (9 points) took over from from where Llull left off by controlling the play and penetrating under the basket. Real Madrid got up a head of steam and the three-pointers started to flow (Chacho, Maciulis and Nocioni) as they established a +4 margin (69-73). Up stepped one of Laboral's best players, Bourousis, who with two triples levelled things up with three minutes remaining (75-75). It was time for Llull to step forward (8 points) and with two baskets in a row he put Real Madrid into a 78-82 lead. Looking very much like the MVP, he put the game to bed with a basket from 5 metres and two free shots (80-86).

Rosters
LABORAL KUTXA 80 (17+27+17+19): Adams (15), Causeur (14), Hanga (12), I. Diop (3) and Tillie (8) –starting five- James (6), Blazic (5), Bourousis (16), Corbacho (-), M. Diop (-) and Bertans (1).

REAL MADRID 86 (25+15+20+26): Llull (15), Carroll (8), Maciulis (8), Reyes (8) and Ayón (14) -starting five- Sergio Rodríguez (13), Rivers (5), Doncic (-), Taylor (0), Lima (2), W. Hernangómez (2) and Nocioni (11).