REPORT | 19/02/2016 | Nacho Díaz (La Coruña) | PHOTOGRAPHER: Victor Carretero
The Whites comfortably beat Montakit Fuenlabrada and now wait to find out their opponent, who will be the winner of the Baskonia versus Obradoiro game.
Copa del Rey
Quarter Final
Fri, 19 Feb
Coruña Coliseum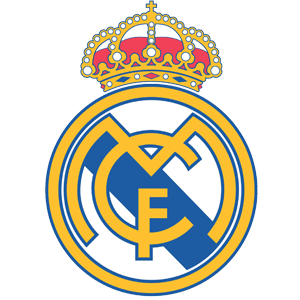 101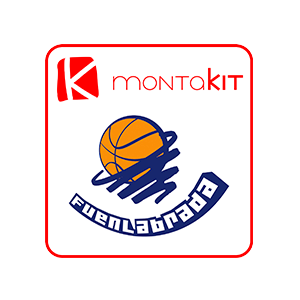 84
Real Madrid have earned their ticket for the semi-finals after a clear 101-84 win against Montakit Fuenlabrada in the quarter-finals of the Copa del Rey that is being held in A Coruña. With great prowess in attack and a good defense, Pablo Laso's men opened up a lead in the first half and in the second half they worked to maintain the advantage. Seven players finished with more than 10 points. The Whites now wait to hear their semi-final opponent tomorrow (9.30pm CET), who will come from the game between Laboral Kutxa Baskonia and Río Natura Monbus Obradoiro.
Ayón
and Reyes perfectly fulfilled their duties of making Fuenlabrada's inside players commit fouls. Txema González and Sobin were sent to the bench with two fouls each. Ayón not only defended, he was also pitch perfect in attack and had a great first quarter (10 points, a PIR of 16). Maciulis led the Whites' scoring from the three-point line (2 out of 2). They ended the first quarter with a four point advantage (25-21).
Defense and running
The defensive intensity increased even more and it became difficult for Fuenlabrada to score. Along with
Sergio Rodríguez
first, and then Llull afterwards, Real Madrid began to run and break down the defensive fabric of Jota Cuspinera's men. Nocioni had the hoop well in his sights (10 points, 2 three-pointers) and the spectacle was provided by Jeffrey Taylor (12 points) who dominated at the hoop (2 dunks), as well as from distance (2 three-pointers). The Whites who earned a +22 lead, restricted Fuenlabrada to 13 points and went into the dressing rooms with the game well on track (54-34).
Fuenlabrada came out ready to shorten the lead (2 baskets) but Carroll, with two consecutive three-pointers, dampened the hopes of the Madrid side. Real Madrid continued their point scoring run and another three-pointer from Carroll (9 points) saw them acquire their maximum lead of the game, +25 (65-40). The Madrid side, along with Paunic and Urtasun tried to react but the Whites did not allow them. It was a good quarter from Reyes (7 points), who again dominated in the paint. The score stood at 77-59 at the end of the third quarter.

From the three-point line
Fuenlabrada did not throw in the towel and they decided to give everything they had at the start of the last quarter. The shots began to go in and they managed to cut the deficit to 12 points, but a three-pointer by Carroll first, and then followed immediately by Llull, left the lead close to twenty points again (92-74). Real Madrid let the clock run down and there was game time for Willy Hernangómez and Luka Doncic, who once again showed signs of their class. Real Madrid are into the semi-finals of the Copa del Rey. (101-84).

Rosters
REAL MADRID 101 (25+29+23+24): Llull (11), Carroll (18), Maciulis (15), Reyes (10) and Ayón (12) -starting five- Sergio Rodríguez (2), Rivers (0), Doncic (0), Taylor (12), Lima (2), W. Hernangómez (2) and Nocioni (14).
MONTAKIT FUENLABRADA 84 (21+13+25+25): Tabu (5), Popovic (0), Paunic (27), Wear (2) and González (8) –starting five- A. Urtasun (22), Úriz (2), Stevic (9), Scott (0), Llorca (3), Sobin (6) and Smits (0).