REPORT | 13/10/2021 | Edu Bueno | PHOTOGRAPHER: Víctor Carretero
Real Madrid won a game which became more difficult in the second half following their spectacular opening quarter (44-19). Yabusele was the standout man with 18 points.
Euroleague
Matchday 3
Wed, 13 Oct
WiZink Center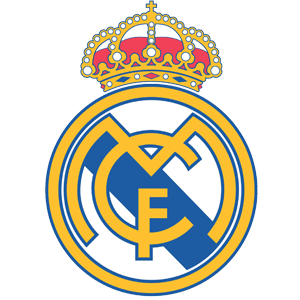 94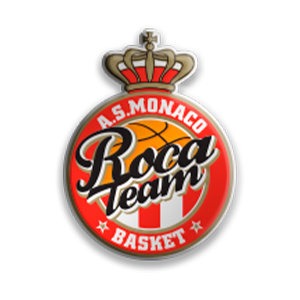 86
Real Madrid kicked off an extremely tough week which will see them dispute 3 games inside 5 days, two in the Euroleague, with a second win in the competition. Laso's men ended Monaco's unbeaten run in a crazy game which saw them 25 points ahead with 15 minutes gone (44-19) before having come from behind in the final 3 after the team from the principality had taken the lead. Six players finished with double digits in PIR, as Yabusele produced his best madridista performance to date (18 points and 25 PIR), alongside Heurtel (13 and 7 assists) and Rudy (4 crucial points in the final minutes) as the key players. In less than 48 hours' time, our team welcome Panathinaikos to the WiZink Center (Friday, 9:00pm CEST).

This was the first meeting between the two teams in Europe's top competition. Madrid, wary knowing they were up against the surprise package of this Euroleague campaign so far, flew out the box with clinical focus and produced a near-perfect opening period. In defense they gave Mike James and Andjusic no space, cutting off Monaco's main offensive threat. They were unplayable on the defensive rebound and were running for fun. That solid base formed the platform for a stunning offensive exhibition with some superb shooting (7/7 two-point shots and 7/7 free-throws), led by Yabusele's 10 points without a miss, 9 for Hanga and 6 for Causeur. By 5 minutes into the game, they were already 13-1 up, a deficit they would take to 19 points in the first period, which finished an incredible 30-12.

Madrid flying high
The team was like a well-oiled machine with all parts moving seamlessly. Llull, Rudy, Taylor and Poirier, the leading light in the second quarter with 8 puntos, continued to deliver superb rhythm up top, moving the ball (15 assists in the first half) and finding easy shots which were all going in today. A Rudy triple put them 25 up on 15´ (44-19). But with the game seemingly wrapped up, Monaco showed signs of improvement through Mike James, who led the visitors' possession and alongside Hall and Motum on the inside, manage to chip away at the lead until the scoreboard read 51-39 at the break.
The dynamic of the game had changed slightly now and Madrid were struggling to revert to their early flow as Monaco grew into the game and began to believe in the comeback. An inspired Mike James, Diallo and Hall were driving their team on, putting Laso's team's defensive solidity to the test. The Whites were relying on some impressive exterior shooting, recovering some of their early swagger with the superb Heurtel (7 points) and Causeur (2 triples), alongside Tavares inside, who curtailed the opposition fightback (72-65, min. 30).

Winning it all over again
In the final quarter Monaco managed to turn the scores around and even take a two-point lead at 81-83. It would be three further minutes in which Laso's men had to win the match all over again. That's exactly when Real Madrid's fighting spirit came to the fore. They stopped Mike James once and for all, upping the level in defense. Yabusele put his side back in front with 5 successive points and only allowed Westermann a single three-pointer in the closing stages. Rudy, always ready for the key moments, appeared when it mattered most: steal, triple and free-throw following a Thomas technical. The Palacio were on their feet as Heurtel, another of the day's top performers, sealed it with a basket which rounded off a 13-3 run and a well-deserved victory. Friday sees Panathinaikos come to town to test Real Madrid's unbeaten run on home turf this season (Friday, 9:00pm CEST).


REAL MADRID-MONACO STATISTICS