REPORT | 01/09/2021 | Edu Bueno
Real Madrid got close to the comeback against UCAM Murcia at the V Torneo Ciudad de Albacete.
Friendly
V Torneo Ciudad de Albacete
Wed, 01 Sep
Pabellón del Parque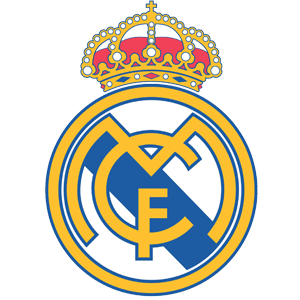 80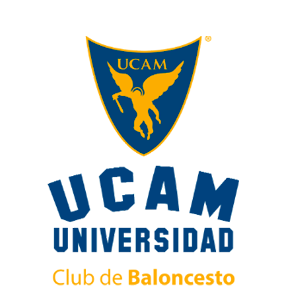 84
Real Madrid failed to win their first pre-season friendly against UCAM Murcia at the V Torneo Ciudad de Albacete. All four new signings enjoyed debuts: Heurtel, William-Goss, Hanga and Yabusele, the latter top-scoring with 19 points, alongside Causeur (15) and Poirier (14). The madridistas had some positive spells, particularly in the final quarter, when they got close to a 16-point comeback against opposition who were more consistent overall. Laso was without Abalde, Rudy, Thompkins and Randolph.

It took Real Madrid four minutes to get into the game. UCAM Murcia's superior pace saw them take the initiative with a 0-10 run, but Laso's time-out soon produced a response. Seven successive Causeur points and two great Williams-Goss moves breathed life into the madridistas, who then brought on Yabusele and Poirier to show off their sublime three-point shooting and turn the game around (22-16), finishing the first period in the lead.

Streaky match
Despite only having had 8 days preparation time, the team showed glimpses of the intensity Laso demands in his play. Men like Hanga and Yabusele, added to the continual rotations to give academy products like Eli a runout, produced a +9 at the start of the second quarter (25-16, min.12). However, the appearance of McFadden, one of the Murcia team's big reinforcements, and strong shooting from the outside, brought improved clarity to the opposition offense. UCAM put together a fine streak to head into the break at 36-40. Causeur was the top madridista in the first half with 12 points.
The Whites were up against it again in the third quarter against a UCAM Murcia side who seemed to have an extra gear in every facet of the game, punishing Laso's team's imprecision. McFadden was still the difference-maker as Sito Alonso's men's advantage ran to 16 points (49-65, min.30). But Real Madrid never know when they're beaten.

Laso's men react well
It was a tough task but they upped the intensity and came within a glimpse of completing the comeback. It was a superb final quarter, with a fine exhibition of their defensive qualities. They snuffed out the opposition and slowly chipped away at their lead as the minutes tick by. Hanga, Yabusele, who pulled off the best play of the game with a spectacular dunk on Cante, and Poirier, put Madrid on their shoulders and dragged them to within three points with one minute to go at 75-78. UCAM Murcia withstood the madridista onslaught through two Taylor baskets and ended up winning the hard-fought clash (80-84, min.40). Next up, Laso's men have their first Torneo Costa del Sol clash against Unicaja de Málaga in two days' time (Friday, 8:00pm CEST).

80-Real Madrid: Williams-Goss (3), Heurtel (6), Taylor (5), Vukcevic (4) and Poirier (14) -starting five- Alocén (0), Llull (2), Causeur (15), Hanga (5), Yabusele (19), Núñez (3), Eli (4) and Klavzar (-).
84-UCAM Murcia: Taylor (10), Davis (12), Czerapowicz (4), Webb (3) and Cate (9) -starting five- Lima (7), Malmanis (2), Sorensen (5), Radovic (9), McFadden (18), Rojas (5) and Tendero (-).