REPORT | 20/06/2021
David Aznar's team got the better of Santa Teresa in the penultimate game of the season thanks to a M. Cardona double and goals for Lorena, Samara and Ari.
Liga Iberdrola
Matchday 33
Sun, 20 Jun
El Vivero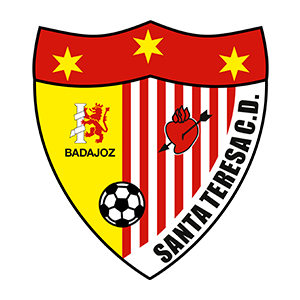 1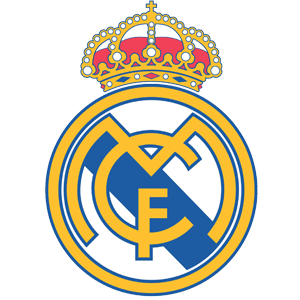 5
Real Madrid have a second-place league finish in their own hands with just one game left to play, following a convincing win over Santa Teresa at El Vivero in Badajoz. The team ran out easy winners thanks to a M. Cardona brace and strikes by Lorena and Samara, from the spot, in the first half, and Ari after the break. It's the team's fifth win on the bounce and David Aznar's girls will now take on UDG Tenerife at Real Madrid City next week hoping to finish off a wonderful league campaign and take the final three points up for grabs.

The madridistas were defending their second place in the league in their final away trip of the season, and wasted no time stamping their authority on the game. They effectively put the tie to bed with 4 first-half goals. Barely two minutes had passed when M. Cardona opened the scoring with a fierce left-footed drive from inside the box that left Poza with no chance. Four minutes on, the ball was in the net for a second time following a beautiful three-touch move. M. Cardona spread the ball out to the left, Olga centred first time and Lorena came from deep to fire across goal and beat the hosts' goalkeeper.

Total dominance
The madridistas' relentless charge continued and before long it was 3-0, with M. Cardona again at the centre of the action. Teresa spotted the forward's run and picked her out perfectly to head home inside 13 minutes. Ivana could have made it four halfway through the first period but her rasping strike was kept out by the keeper. With 30 minutes on the clock, Samara darted into the area with a sublime piece of individual play and was duly upended. She stepped up to convert from the spot and bag her first goal in Real Madrid colours.
With the game now heavily in their favour, the madridistas let off the gas slightly after the break, allowing Santa Teresa slightly more freedom beyond their own half of the pitch. David Aznar switched things around, sending on Ari, Kaci, Jakobsson, Claudia and S. Ezquerro, who was making her first-team debut. Madrid continued pressing forward though and did make it five on 74' when Ari was set up by Samara in the box to fire home. There was one more goal to come in the game, Santa Teresa restoring some pride when Carol pounced on a loose ball with 82 minutes gone. Real Madrid are now unbeaten in ten successive fixtures.

LINE-UPS
1- CD Santa Teresa: Poza, Parralejo, Carol, López, Lima (Sinni, 79´), Martínez (Lordemann, 66´), García, Neira (Pearre, 85´), Moreno (Mariana, 66´), Visco and Zafra (Kenni, 66´).
5- Real Madrid: Misa (S. Ezquerro, 76´), Peter, Olga, M. Oroz, Asllani (Kaci, 65´), M. Cardona (Jakobsson, 65´), Lorena, Samara (Claudia, 76´), Ivana, Teresa and J. Martínez (Ari, 65´).

Goals
0-1 (min. 3): M. Cardona.
0-2 (min. 6): Lorena.
0-3 (min. 13): M. Cardona.
0-4 (min. 31): Samara, penalty.
0-5 (min. 74): Ari.
1-5 (min. 82): Carol.