REPORT | 06/06/2021
Real Madrid beat Barcelona in over-time in the final in Valencia to get their hands on the title for the third time.
Adidas Next Generation Tournament
Final
Sun, 06 Jun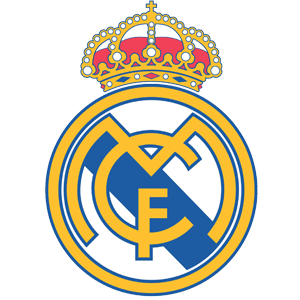 81
78
Real Madrid's Junior basketball team have been crowned champions at the Adidas Next Generation Tournament, the Euroleague equivalent for their age-group, beating FC Barcelona 81-78 in the final. The 40 minutes came to a close with a tie at 73, but our team triumphed in over-time to pick up the trophy for the third time, following victory in 2015 and 2019. Garuba, Kostadinov and Ndiaye were Real Madrid top performers.

The game began with a 0-6 run in the azulgranas' favour, before Madrid responded with 7 successive points of their own in an evenly matched first quarter which closed out in a tie (17-17). The Whites began the stronger of the two teams in the second period, and an Urban Klavzar triple gave the youth team a first significant lead (27-19). Half-time came around with the madridistas seven points up (38-31).

After the restart, Madrid extended their advantage to 10 points halfway through the third quarter(46-36) but Barcelona responded to bring the scorers to 49-46. Points for Ndiaye, Kostadinov and Klavzar put the Whites at +4 at the end of the quarter (60-56). It would all come down to the fourth period, and a 0-9 run for Barcelona made life difficult immediately (60-65). Madrid called a timeout and reacted superbly with a Kostadinov triple putting them back in front once more. Barcelona headed into the final seconds 2 points clear but Veesaar's bucket took the game to over-time (73-73). The madridistas' superior accuracy in the added period was enough to see them get their hands on the Euroleague trophy (81-78).