REPORT | 06/06/2021 | Edu Bueno | PHOTOGRAPHER: Víctor Carretero
With six players unavailable, Real Madrid beat Valencia Basket in the return to the WiZinK Center.
Playoff Liga Endesa
Semi Final (Matchday 1)
Sun, 06 Jun
WiZink Center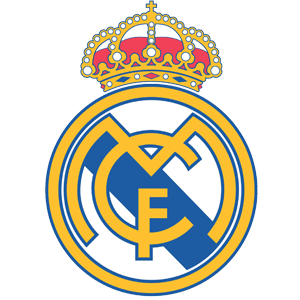 81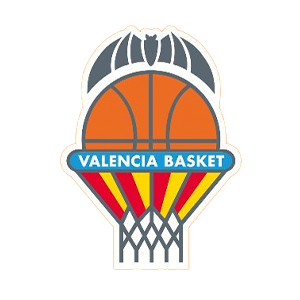 70
A great day for madridismo. Just hours after the junior team clinched the Euroleague title in their category in Valencia, Real Madrid got the league semi-finals underway with an emphatic victory over Valencia Basket. The fans returned to the stands of the WiZink Center almost 15 months after their last game in front of a home crowd. Another example of a team stepping up this season (they had six injuries), our side showed their competitiveness and strength, with Tavares (17 points, 11 rebounds and 27 PIR), Causeur (24 points in 20 minutes) and Garuba (12 rebounds and 3 blocks) leading the way with 5 players in double figures (as well as Taylor and Alocén) to come out on top against a formidable opponent never gaving them a chance. The madridistas, who have now matched the season with the highest number of games played in their history (83), take a 1-0 lead in the play-offs and are just one win away from the final. Juan Núñez made his debut, the seventeenth home-grown player to play under Laso.

Spurred on by the thousand fans in attendance at the WiZink Center, the madridistas went into the semi-finals brimming with energy. Their direct attacking play, with the quartet of Alocén, Carroll, Taylor and Tavares (22 of the team's 25 points in the first quarter), great defence and complete domination of the rebound, saw Laso's men pull away from Valencia Basket, who struggled to keep up with the high tempo in an opening act in which junior Juan Núñez made his debut with 49 seconds to go (25-14, min. 10).

Madrid in charge
The madridistas kept that great intensity up, fighting for every ball as if it were their last over the following minutes, preventing Valencia Basket from getting back into it. Causeur, who had rounded off the first period with a three-pointer, gave his team a boost with another 10 points and, together with a three-pointer from Taylor, put his team up +14 at the 17' mark (40-26). Their opponents, however, fought back and, taking advantage of a drop in the home side's play and the outside success of Dubjlevic and Tobey, unlocked Madrid's defence to open up a 4-12 lead, leaving the score at 44-38 at half-time.
Even though they had more players unavailable (Randolph, Thompkins, Abalde, Reyes, Laprovittola and Llull) than on the bench, they found a way to boost their energy reserves. Defensively, they rediscovered their good vibes and reduced Valencia Basket to 8 points in the third quarter with some great work under the hoops by Garuba and Tavares (both already in double figures in this department), and Taylor, who always performs at the back. Excellent work on the offensive rebound, twice as many as their opponents, enabled Real Madrid to take a 12-point lead into the final period (58-46, min.30).

Defensive exhibition
Real Madrid forced Valencia Basket out of the game with their aggression at the back, where everyone excelled. Rudy and Garuba, a whirlwind with a key physical display, had to withdraw with injuries, but even that didn't stop the team from losing focus. They pulled together and held their opponents at bay. Causeur once again came to the fore, in another of his point-per-minute displays (24 in 20 minutes), and with two three-pointers he made it 71-54 with five minutes to go. The home side tried to get back into the game with Hermannsson leading the way but Real Madrid were very solid and took the first win of the series thanks to an impressive win (81-70 min 40). In 48 hours, our side will attempt to secure a place in the final in Valencia, making it the biggest season in our team's history with 84 games.