REPORT | 09/05/2021 | Rodrigo Salamanca
They beat Talavera de la Reina thanks to goals for Hugo Duro (2), Hugo Vallejo and Kenneth.
Segunda Fase 2ª B Grupo V-Grupo C
Matchday 6 Second phase
Sun, 09 May
Estadio Municipal de Fútbol del Prado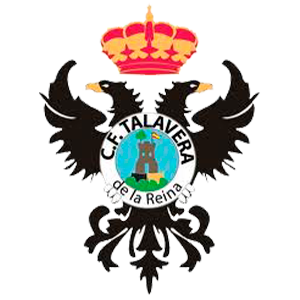 2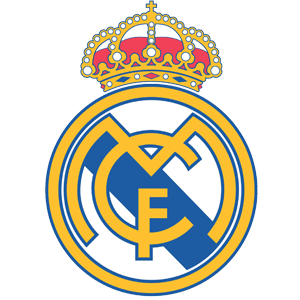 4
It was a fine win for Real Madrid Castilla to seal their presence in the promotion play-offs to the Segunda División, beating Talavera away from home (2-4) in the final game of the second phase. Hugo Duro netted in the first half, but a Góngora brace inside 12 minutes made life difficult for the madridistas. Another Hugo Duro strike, followed by goals for Hugo Vallejo and Kenneth turned it around to clinch a place in the next round, set to be played on 15 or 16 May in Extremadura.

The game kicked off at a break-neck pace, with the hosts having the first chance when Edmilson tried his luck from distance (8'). The madridistas hit back quickly but Peter's header flew over the bar. With 18 minutes on the clock, there were two superb chances to open the scoring. First, an Arribas back-heel just failed to find the target, before Hugo Duro's shot was saved by Edu.
The game quickly became an end-to-end affair and just after the half-hour mark, Castilla went ahead. Arribas drove from deep and played the ball in behind for Hugo Duro, who finished past Edu with aplomb. A minute later and Talavera could have levelled with a superb individual move by Rodrigues, but his effort skimmed the outside of the post. The game remained much the same following the half-time break. The academy side were first to strike, through Arribas in the box, but Edu managed to keep it out.

Tense finish
Góngora then converted from 12 yards to level for the hosts, before finding the net again 12 minutes later to put Talavera in front. Raúl's boys refused to let their heads drop and Marvin, having just come on for Peter, threaded a pass through for Hugo Duro to make it 2-2. The goal drove Castilla on and they successfully turned the scores around in the closing stages through Hugo Vallejo and then Kenneth, to clinch a place in the play-offs to the Segunda División. The draw will take place this Monday at the Palacio de Congresos in Mérida (12:30pm CEST) and the first game is set for 15 or 16 May in Extremadura.

LINE-UPS
2- Talavera de la Reina: Edu, Choco, Góngora, Víctor Ruiz, Juanma (Mario, 82'), Añón, Rodrigues, Adighibe, Ceberio, Toño (Monroy, 82') and Edmilson (Dorrio, 69').
4- Real Madrid Castilla: Toni Fuidias, Dotor, Sintes, Pablo Ramón (Rafa, 87'), Hugo Vallejo, Hugo Duro (Kenneth, 87'), Santos, Arribas, Retuerta, Peter (Marvin, 65') and Carrillo.

Goals
1-0 (min. 33): Hugo Duro.
1-1 (min. 51): Góngora, penalty.
2-1 (min. 63): Góngora.
2-2 (min. 70): Hugo Duro.
2-3 (min. 78): Hugo Vallejo.
2-4 (min. 89): Kenneth.