REPORT | 27/04/2021 | Edu Bueno | PHOTOGRAPHER: Víctor Carretero
Madrid was trailing by 13 points with five minutes remaining but tore up an incredible 19-2 run that was paced by Llull (20 points, 16 of which came in the final quarter).

Euroleague
3 (Playoff)
Tue, 27 Apr
WiZink Center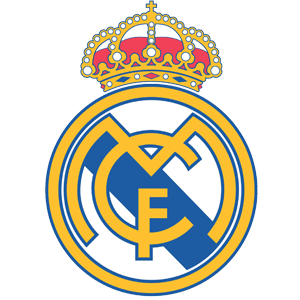 80
76
Real Madrid always ups its game when faced with a challenge and this evening's match-up was certainly a major challenge. The Whites had to secure victory to keep their EuroLeague play-off hopes alive and the team responded by showing all of its pride to down Anadolu Efes in Game 3 at the WiZink Center and did so with a stunning fightback. The team was against the ropes when trailing by 13 points with five minutes to play, but kept on believing and tore up a 19-2 run in a stunning five-minute spell. Llull was influential and made 16 of his 20 points in the final stanza to help the team to the first point of the series, in which the madridistas currently trail 2-1. The teams will go head-to-head in Game 4 on Thursday.

Madrid made a bright start and showed greater intensity and surprised the guests with alternating defenses that prevented them from netting in the opening five minutes. During this spell, Pablo Laso's troops recorded a 5-0 lead, with Garuba and Tyus making up for Tavares's absence. However, in offense the team was too forgiving and Micic and Sanli rescued the visitors from their points draught. However, the team was looking strong, particularly in defense, where it was dominating on rebounds and not letting the Turks settle in possession. Llull's introduction off the bench to score five points put the team on the front foot throughout virtually all of the first quarter (15-15).

Chasing the game
Madrid didn't look the same in the second stanza. With Beaubois on the court, Anadolu Efes found defensive fluidity to punish the Whites' defense. The Frenchman paced a 2-12 run with eight straight points as the visitors established their first major lead in the 12th minute (17-27). Madrid couldn't afford to slip any further behind and Laso ordered his team to adopt a zonal defending system. This change and the inspiring performance from Causeur in offense (seven straight points) breathed life into the team, which moved back to within three points at 24-27 four minutes later. However, the turnovers were proving an issue that Ataman's charges made the most of and with a trio of triples before the break, the visitors regained the biggest lead of the night to move +10 in front. (28-38, min. 20).
Immediately after the restart, Madrid found itself 15 points down. The excellent Micic was posting points from all over the place and helped his team to make the series an uphill battle now in the third quarter (40-55, min. 27). The hosts produced all of their pride and spirit to stage a mini-fightback with Tyus at the heart of things to head into the final 10 minutes with a chance (48-58).

Historic fightback
Madrid continued to go in search of a comeback until the last. Llull produced his best to lead the team (13 points in six minutes), but every time the team came back to within the mental barrier represented by the 10-point mark, Larkin or Micic stepped up. The minutes ticked by and with five minutes remaining, the hosts were down 61-74. But if there's one team that's able to overcome any adversity it's Real Madrid. The Whites kept believing in its chances of victory and produced a five-minute spell that will stick long in the memory. The immense Llull starred in offense (16 points of his 20 came in the las quarter), Rudy, whilst Garuba closed out on rebounds, Abalde, Thompkins… Everyone gave their all to turn the game around with five straight treys in an epic 19-2 run to hand Madrid its first point of the series (80-76, min. 40). In 48 hours' time, Madrid has the chance to level the series (Thursday, 9pm CET).

REAL MADRID v ANADOLU EFES STATISTICS