REPORT | 22/04/2021
Real Madrid lost to Anadolu Efes in Istanbul where Tavares was a late substitute.
Euroleague
2 (Playoff)
Thu, 22 Apr
Sinan Erdem Sports Hall
91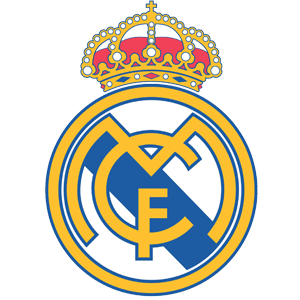 68
Real Madrid slipped to defeat against Anadolu Efes in Istanbul, as the Turks made the tie 2-0, leaving the Whites no room for error in the EuroLeague playoffs. Pablo Laso's side were behind for most of the game. Thompkins was the visitors' top scorer with 17 points. The tie now switches to the WiZink Center for the third matchup on Tuesday.

There were more setbacks for Madrid before the game. Tavares picked up an injury in the warm-up and was unable to take part, a major blow forcing Laso to start with three inside players in his starting line-up in Garuba, Tyus and Thompkins. There were also changes for Anadolu Efes, with Larkin getting the nod to start. After an evenly balanced opening phase with seven points without error from Thompkins (7-7, min. 4), the Turks took control owing to their greater shooting accuracy, which was something that the Whites lacked as they went nine points down in the first quarter (22-13).
With three pointers out of the question, Real Madrid tried to create openings near the hoop with constant rotations (Reyes and Tristan also entered the fray). The team became more fluid in attack but the points came sporadically. The trouble lay in the defence, where the hosts' were lethal from three-point range as they maintained a lead of nine to twelve points for the whole of the second quarter. The clash went to half-time at 44-32, with the difference in the first half being the three extra three-pointers by the Turkish side.

Madrid began the third quarter better defensively, but the attacking was not up to the task and Anadolu Efes gradually opened up a gap. Three consecutive three-pointers put Ataman's troops up by 20 points and made the contest very complex (65-45, min. 30). In the final quarter, the visitors kept plugging away but the succession of baskets was not enough to close in on the hosts. Rudy became the fifth highest three-point scorer in the history of the playoffs with today's two (45). The third round of the series will take place on Tuesday at the WiZink Center.

ANADOLU EFES-REAL MADRID STATISTICS