REPORT | 08/04/2021 | Edu Bueno
Laso's side produced their best game of the season, hitting a season-high 19 three-pointers to beat Fenerbahçe. They will finish fifth or sixth and will discover their opponents at the end of the round.
Euroleague
Matchday 34
Thu, 08 Apr
Ulker Sports and Event Hall
67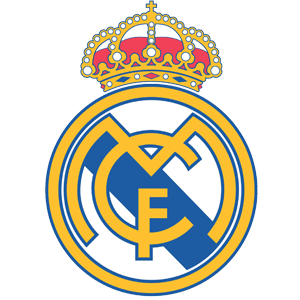 93
Real Madrid will play in the EuroLeague playoffs for the eighth consecutive time after winning away to Fenerbahçe on the last day of the Regular Season. The team displayed its fighting spirit and delivered a superb performance against a tough Turkish side, who Madrid also overleapt in the standings. Pablo Laso's side will now finish fifth or sixth and face third or fourth, respectively. Their opponents will be determined this Friday night at the end of the round. Llull returned from injury after a month and a half out (8 points) in a win spearheaded by a tremendous Laprovittola with 18 points, 10 assists and 29 in PIR. Causeur (20 points and 5 three-pointers) and Deck (19) followed him closely. This was Real Madrid's record number of three-pointers in a EuroLeague game with 19.

Well aware of the importance of the game, the madridistas got off to a blistering start. The Whites showed focus and aggression and they took the initiative from the first minute. They defended at an extremely high level, not conceding a single three-pointer in the first quarter against an opposition that averaged almost 40% in this department. The attack was free-flowing and the team was on song with the offensive rebound. This was accompanied by excellent play from Laprovittola (8 points) and Tyus (4 and 3 rebounds). After nine minutes of play, the visitors led by 16 points (7-23).

Madrid kept up the intensity
Laso's rotations ensured the standard was maintained and the advantage widened to twenty points at 15-35 at the start of the second quarter. With the likes of De Colo, Eddie and Brown, Fenerbahçe improved in attack, but in team's first real onslaught the hosts came up against a very solid Madrid side. Thompkins, Causeur (11 points in 8 minutes) and Llull (8 points in 5 on his return after 15 games out), neutralised the home side's surge. The game gathered pace as a result of the exchange of baskets in a highly offensive quarter, which the Whites won by 25-26 to take a 13-point lead into the break (36-49).
Tension surfaced in the third quarter and both teams began to lack precision. With De Colo at the forefront, Fenerbahçe continued to put Real Madrid under pressure. But the visitors were unfazed and managed to increase their lead to 40-56 in the 23rd minute. In the following minutes, a 10-2 run by the Turks brought the hosts to within eight points (50-58, min.26), but Madrid held on thanks to some great three-pointers from Laprovittola and Causeur to go into the final quarter ten points up (57-67).

The finest Real Madrid
The madridistas masterfully closed out the game and booked their ticket to the playoffs with a sublime last quarter. The performance in the final stretch capped off a superb display on the Turkish court. A 0-15 run, spearheaded by Deck and Laprovittola (he set his best Euroleague record for Real Madrid with 29 in PIR), settled the game within just four minutes at 57-82. Laso's troops punished one of the EuroLeague's greats and continued with their three-pointer heroics right to the end. Rudy, Causeur, Deck and company struck a total of 19 three-pointers, a new record for the Whites in this competition. The visitors ended the match 26 points ahead, the second biggest difference of the season (67-93, min. 40). Real Madrid must now wait until Friday night to discover its opponents in the playoffs for the title, which will take place from 20 April to 5 May.

FENERBAHÇE-REAL MADRID STATISTICS