REPORT | 04/04/2021 | PHOTOGRAPHER: Jesús Troyano
Raúl's side picked up a valuable point at Real Madrid City after playing the second half with ten men.

Segunda Fase 2ª B Grupo V-Grupo C
Matchday 1 Second phase
Sun, 04 Apr
Alfredo Di Stéfano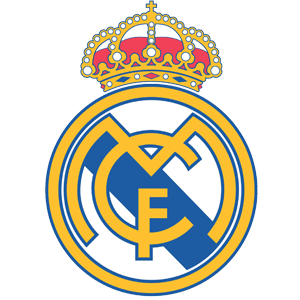 1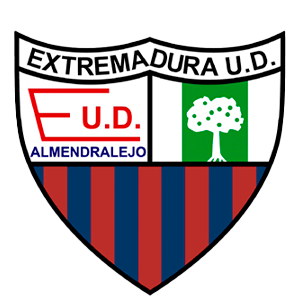 1
Real Madrid Castila went in search of an important win in the first game of the second phase but they were unable to seal the three points at Real Madrid City against Extremadura. The reserve team had a tough time of it. They were reduced to ten men in the 50th minute and took the lead with a goal from Latasa, but in the 89th minute got the equaliser. It was obvious what was at stake in the second phase from the opening minutes, when Extremadura came out looking for a win and had three chances from set-pieces.

Castilla hit back with a quick counter-attack from Hugo Vallejo that saw Hugo Duro find himself up against the keeper (17'). On the half-hour mark, Pablo Ramón's shot from deep was turned behind for a corner, with the resulting set piece headed behind by Latasa. Raúl's side didn't get the second half off to a good start, and were reduced to ten men when Miguel was shown a second yellow card. The visitors tried to take advantage of their superiority again from the corner, but Toni Fuidias was on hand to keep the ball out.

Goals
Castilla went ahead on the hour mark as Latasa received back to goal on the edge of the area, before making space for himself and his left-footed shot ended up in the back of the net. Raúl made some changes in response to the situation and the visitors' pressure, without sacrificing in attack. Vallejo and Dotor both had chances to extend the lead from a counter-attack and a corner. However, it was Extremadura who made it 1-1 from a dead ball. Castilla had the last chance of the game with a pass from Pablo Ramón that Hugo Vallejo was unable to turn into the winning goal.

MATCH INFO
1- Real Madrid Castilla: Toni Fuidias, Miguel, Chust, Blanco, Marvin (Peter, 72'), Dotor, Pablo Ramón, Hugo Vallejo, Hugo Duro (Gila, 54'), Santos and Latasa (Morante, 85').
1- Extremadura: Castro, Saúl, Fran Cruz, Elías, Rubén Mesa, Kike Márquez, Hidalgo, Pastrana (Copete, 70'), Dani Pérez, Toribio (Lele, 61') and Emmanuel (Jilmar, 79').

Goals
1-0 (min. 59): Latasa.
1-1 (min. 89): Kike Márquez.