REPORT | 04/04/2021 | Eduardo Olivera
Asllani, Cardona, Corredera and Teresa scored against EDF Logroño to cement the team in third place.
Liga Iberdrola
Matchday 25
Sun, 04 Apr
Las Gaunas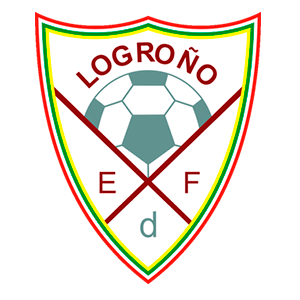 0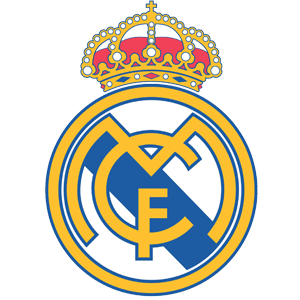 4
Real Madrid secured a vital win in Logroño that keeps the team in the Champions League places. The madridistas took advantage of the fact that their closest competitors (Madrid CFF and Real Sociedad) both lost by producing a spectacular display against EDF Logroño. A penalty from Asllani and a goal by Marta Cardona put the team on course for victory in the first half. After the restart, Marta Corredera made it 3-0 and Teresa put the icing on the cake with a superb goal in stoppage time. Real Madrid are now just one point off second place after Levante's defeat.

David Aznar's side applied the pressure from the start and almost broke the deadlock when Kaci's effort from the edge of the area was saved by Tajonar. The Whites opened the scoring in the 18th minute when Asllani converted a penalty after the Swedish forward had been fouled by Jade. The hosts responded four minutes later when Jade fired a powerful free-kick against the crossbar. Asllani then forced the opposition keeper into action but her fierce effort was palmed away for a corner. Madrid continued to create chances and got their reward before the break. Jakobsson picked up the ball deep in midfield, drove forward and squared the ball past Tajonar to Cardona who slotted home to make it 2-0 on 35'.

Madrid seal victory
After the restart, Real Madrid went in search of more goals and with ten minutes left to play, Corredera got on the end of a Kenti Robles cross, before striking the ball into the top corner to make it 0-3. The game was decided but there was still time for more goals. In stoppage time, a foul on the edge of the home side's box ended in a scuffle between Jessica and Caracas, which saw them both sent off. Teresa expertly slotted home the free kick to make it 0-4. There will be no Primera Iberdrola matches next week due to the national team break.

MATCH INFO
0- EDF Logroño: Tajonar, Inés, Jade (Lundin, 60'), Elloh, Ida Guehai (Cynthia, 74'), Chini (Valeria, 74'), Tavlo, Valderas, Carol M. (Nyman, 46'), Caracas and Balleste (Cazalla, 60').
4- Real Madrid: Misa, K. Robles, Kaci, Olga, M. Oroz, Asllani (J. Martínez 81'), Jakobsson (Lorena, 66'), M. Cardona (Thaisa, 81'), Ivana, M. Corredera (Teresa, 62') and Claudia F.

Goals
0-1 (min. 18): Asllani, penalty.
0-2 (min. 35): M. Cardona.
0-3 (min. 55): M. Corredera.
0-4 (min. 92): Teresa.