REPORT | 21/03/2021 | Alberto Navarro | PHOTOGRAPHER: Jesús Troyano
Academy side draw with S. S. de los Reyes thanks to a wonder goal by Marvin to finish second in the group.

2ª B Sub. A - Grupo V
Matchday 18
Sun, 21 Mar
Matapiñoneras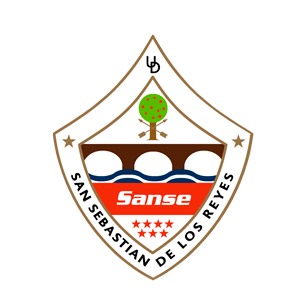 1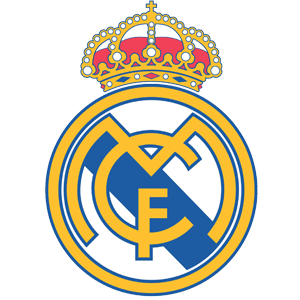 1
Real Madrid Castilla secured their place in the next phase of the competition as the Whtes bid for a place in the Segunda División. Raúl's side picked up a point against San Sebastián de los Reyes to end the first phase in second place and they are now guaranteed a position in the Primera División RFEF should they fail to progress. The Whites started with a high pressing game and great intensity at the Matapiñonera stadium and in the first six minutes they carved out two chances for César.

As the game progressed, the intensity slowed down until the madridistas had another chance to open the scoring. Peter's cross from the right was superbly met on the head by Morante who forced Manojlovic into a fine save. The hosts responded before the break and on 42' they were denied by the post when Pichín's ball into the box swerved towards goal.

Fortune doesn't favour the visitors
The second half got off to a frantic pace as both teams piled forward. The hosts got their reward in the 56th minute when a cross from Carlos Portero was turned into his own goal by Pablo Ramón in an attempt to clear the ball. Raúl reacted by sending on Hugo Duro, Arribas and Marvin and on 65' Hugo Vallejo skipped past two challenges down the left wing and his cut-back was met by Arribas who fired off target.

Marvin wonder strike
Castilla kept piling on the pressure on the hosts' defence and on 69' they felt they should have had a penalty for a push by Fer Ruiz on Hugo Duro. But the visitor's got their reward eleven minutes from the final whistle. Pablo Ramón played a ball to the back post for Marvin to volley in spectacularly to make it 1-1.The visitors went in search of the winner in the final ten minutes but to no avail. On 90',Toni Fuidias did well to deny Marcelo, as they teams ended with a point a piece and Castilla enter the next phase of the competition in their bid for promotion to Segunda.

MATCH INFO
1- S.S. de los Reyes: Manojlovic, Barreda (Fer Ruiz, 64'), Juanra Gómez, Diego Simón, Felix Quaye, Jaime Paredes, Barril, Cidoncha, Dani Pichín (Jime, 68'), Carlos Portero (Arturo Rodríguez, 68') and Marcelo Ribeiro.
1- Real Madrid Castilla: Toni Fuidias, Guillem (Gila, 77'), Chust, Pablo Ramón, Miguel, Blanco, Morante (Marvin, 61'), César (Arribas, 61'), Hugo Vallejo (Dotor, 77'), Peter (Hugo Duro, 61') and Latasa.

Goals
1-0 (min. 56): Pablo Ramón, own goal.
1-1 (min. 80): Marvin.