REPORT | 14/03/2021 | Edu Bueno
Real Madrid beat Baskonia in style to record their ninth win in a row. Tavares (37 PIR) and Deck (22), outstanding.
Liga Endesa
Matchday 26
Sun, 14 Mar
Fernando Buesa Arena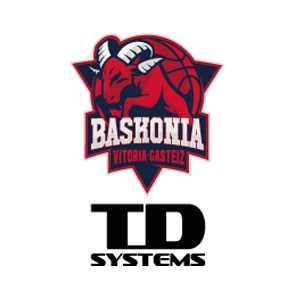 74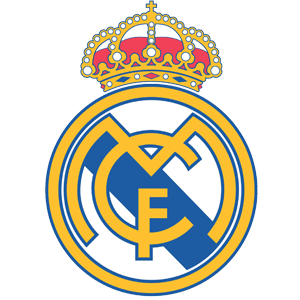 85
Real Madrid overcame one of the most difficult league outings with a huge away win at the Buesa Arena, their ninth in a row and 23rd in 24 games. The leaders produced one of their most complete performances of the season and gave the third-placed team no chance whatsoever. A strong team performance, with 5 players in double digits in scoring, led by a colossal Tavares (16 points, 12 rebounds, 5 blocks and 37 PIR and Deck (18 and 22) Laprovittola played his 100th game in the Madrid jersey.

Real Madrid got off to a fantastic start at the Buesa Arena, and soon took the lead in the game with a very solid display. With Tavares dominating all over the court (8 points, 4 rebounds, 4 blocks and 17 PIR), Laso's side showed a very high tempo offensively, scoring with high percentages both inside and outside the paint. Deck (8 points and 2 three-pointers) and Alocén (5) were the other standouts in an attack that racked up 27 points against one of the best defences in the league. A first quarter in which they had a +13 advantage at 12-25 (min.9) and which ended 20-27 after a short spell by the home side.

Real Madrid hold firm
Madrid stretched the lead again at the start of the second quarter thanks to the guidance of Laprovittola (3 assists). His control of the rebound and zero turnovers allowed him to defuse the Baskón counter-attack, which went almost 4 minutes without scoring (22-36, min.15). With Vildoza, Dragic and Diop, the home side found more offensive chances, coinciding with the substitution of Deck and Tavares, to achieve an 8-0 run and put the visitors under pressure (32-38, min.18). A reaction that was cut short in the remaining two minutes before the break thanks to the inspiration of Thompkins. The power forward showed off his offensive repertoire and his 7 consecutive points ended a very solid first half performance from the team (36-45).
The leaders stuck to their game plan at the restart. Very focused at the back and not allowing Baskonia to get into a rhythm, in total control of the game. Causeur got the better of the home defence time and time again and with 8 points gave his side a maximum of +16 (41-57, min. 24). But Ivanovic's men were not about to give up and reacted with Diop and Henry's three-pointers, reducing the deficit to 60-66 in the 30th minute.

Key blow
Baskonia continued to believe in their game pan and only 7 points behind at 62-69 in the 32nd minute, Real Madrid found their intensity and focus putting an end to their opponents' hopes and presenting their best perfomance. They soaked up the Vitoriano attack, limiting them to just 2 points in the next 7 minutes. In that time, Laso's men, led by Deck (18 points, equalling his best league tally) and an unstoppable Tavares (37 PIR), put the game to bed with a 2-19 final run to seal the game with three minutes to go at 62-81. Baskonia reduced the deficit, in one of the team's best performances this season (74-85). Sixth league wins in a row in Vitoria.

BASKONIA-REAL MADRIS STATS