REPORT | 11/03/2021 | Edu Bueno | PHOTOGRAPHER: Víctor Carretero
Tavares (29 PIR) was the team's standout performer in a game that was decided in the final minutes.
Euroleague
Matchday 29
Thu, 11 Mar
WiZink Center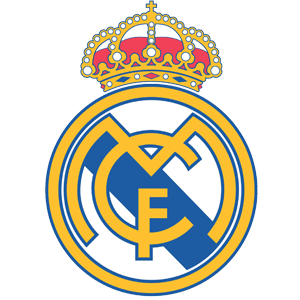 76
81
Real Madrid went close but came away empty-handed from the Clásico at the WiZink Center and must keep fighting for a place in the playoffs in the final five rounds of the EuroLeague regular season. The team battled until the end in a game that was decided by the visitors in the final minutes. Tavares (16 points, 11 rebounds, 4 blocks and 29 PIR) and Deck (17 points) were the standout performers for Pablo Laso's team, who are two wins ahead of the ninth-placed team before the end of the round.

The Clásico got off to a frenetic pace in the first few minutes. Barça started the better with a 0-7 lead after just three minutes, but Madrid soon picked up the pace. Alocén (6 points) and Taylor (5) drove the team on the offensive, although the hosts were also switched on in defence with some good collective and individual work from Tyus on Mirotic and Taylor on Higgins. Laso's troops fought back with an 11-3 run to close the gap in a first quarter that was dominated by the visitors' three-pointer success (19-24, min.10).

Solid in defence
Madrid remained solid at the back, overpowering the visitors in the rebounding and forcing them to shoot from long range. Tyus continued to deputise for Tavares to perfection. The team also produced a fine run of three-pointers. Five of them came in the second quarter, including four in a row at the start of the second quarter, with two from Abalde, Madrid's most impressive player during this period (8 points). This allowed the Whites to turn the score around to 31-29 on 14'. But the losses persisted and Barça took advantage through Oriola (11 points), who gave the team a new lease of life before the break (38-41). Tyus also had to withdraw due to an ankle injury.
After the break, the game tightened up defensively and the points began to come less frequently. The scoring runs ceased and an exchange of blows ensued in an evenly matched third quarter with the score 16-16. Deck and Tavares were the two standout performers for Madrid, with the Argentine contributing in defence and attack (8 points), and Tavares making his presence felt in the paint. The visitors continued to score off offensive rebounds as the game went into the final quarter 54-57.

All to play for
The excitement of the final quarter certainly lived up to the expectations of a Clásico. A flurry of baskets was recorded by Carroll and Tavares for the home side, and Davies and Mirotic for the visitors, but Barça took a four-point lead with three minutes remaining. With the score at 69-73, Real Madrid had several attacks to close the gap on its opponents, but could not muster the required accuracy and Barça managed to defend the lead until the end, in spite of Madrid's attempts to fight until the last second (76-81, min.40). Next up, the Whites visit the Buesa Arena in the league (Sunday, 6:30pm CET).

REAL MADRID-BARÇA STATISTICS