REPORT | 03/03/2021 | Rodrigo Salamanca
Latasa's goal means the academy side have taken 10 points from the last 12.
2ª B Sub. A - Grupo V
Matchday 12
Wed, 03 Mar
Alfredo Di Stéfano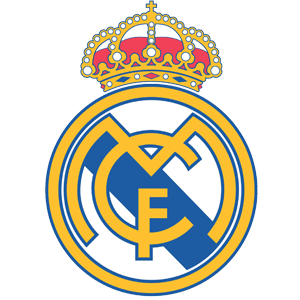 1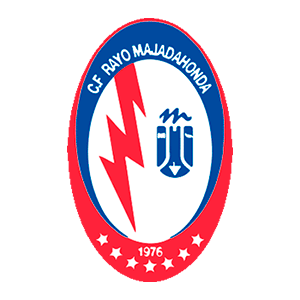 0
Real Madrid Castilla beat Rayo Majadahonda at home (1-0) in their postponed matchday 12 league meeting. The academy side got the better of a direct rival in the table to move up to third place, meaning Raúl's boys have now taken 10 points from a possible 12. Latasa's second-half strike was enough to come through the first of two tough fixtures this week, ahead of Sunday's clash with Dux Internacional de Madrid.

Castilla displayed warning signs from the off with two fine chances early on. First, Dotor shot at goal from a Santos cross, before Hugo Duro connected with a powerful header (11') which was stopped Sotres. In the very next move, Rayo Majadahonda responded when a Pitu tried his luck from range and Toni Fuidias produced an impressive stop to deny him the opener. From that point on, the pace of the game dropped, although César did get a shot off under pressure on 40 minutes, which was blocked by a visiting defender. Prior to half-time, the visitors came close to netting from a set-piece but Jorge's header failed to find the target.

Latasa strikes
Raúl's team came out in dominant fashion following the break but were struggling to create any real threat in and around the opposition box. That began to change on 63', when the madridistas enjoyed their best chance yet. Arribas chested a ball down to Hugo Duro, who went round the goalkeeper but his shot was cleared off the line by Álvaro Vega. The academy side then upped the intensity of the game, bringing on Morante and Latasa, who needed very little time to put his name on the scoresheet. With 76 on the clock, César threaded a pass in behind the defence and Latasa latched on to it to beat Sotres and net for the third consecutive game. Castilla held firm against Rayo Majadahonda's response to clinch their seventh win of the campaign.

LINE-UPS
1- Real Madrid Castilla: Toni Fuidias, Miguel, Gila, Chust, Blanco (Sintes, 84'), Dotor (Morante, 73'), César (Pablo Ramón 84'), Hugo Duro (Latasa, 73'), Santos, Arribas and Peter (Hugo Vallejo, 46').
0- Rayo Majadahonda: Dani Sotres, Manny, Julio (Raúl, 78'), Álvaro Vega, Jesús, Susaeta (Bastos, 46'), Carlitos (Rubén, 69), Jorge Casado, Mawi (Ayoub, 71'), Pitu (Rocha, 78') and Philip.

Goals
1-0 (min. 76): Latasa.