REPORT | 21/02/2021 | Rodrigo Salamanca | PHOTOGRAPHER: María Jiménez
Latasa scores for the madridistas, who have now gone six games unbeaten on home soil.
2ª B Sub. A - Grupo V
Matchday 15
Sun, 21 Feb
Alfredo Di Stéfano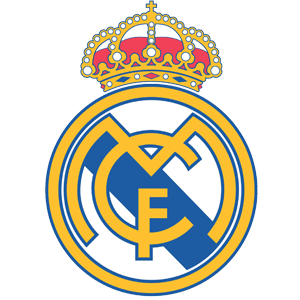 1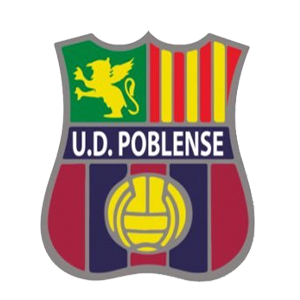 1
Real Madrid Castilla picked up a point against Poblense (1-1), on matchday 15 of the league. The Whites have now gone six games unbeaten on home soil and took the lead when Latasa scored in the first half, but the Majorcan side drew level through Rubén Jurado in the second half. The academy team picked up a valuable point ahead of a tough week in which they will face Rayo Majadahonda and Internacional de Madrid.

Madrid dominated the play in the opening exchanges, with Latasa going close with a header that was well saved by Imanol. Raúl's side played with greater intensity and in the 21st minute broke the deadlock. César produced a turn of pace to burst into the area and his cut-back was steered in off the post by Latasa. The remaining part of the half saw no more clear-cut chances as the two sides went into the break with the hosts ahead.

Chances
After the re-start, Latasa almost doubled his side's lead when he went close with a header. Poblense took the game to Castilla and began to pose more of a threat. Rubén Jurado drew the visitors level on 58', after the ball was won back in the Castilla defence, although Madrid felt they should have had a free-kick for a foul on Dotor. The goal spurred on the hosts as they pressed for the winning goal. On 60', César was denied a penalty after a trip in the box and Pablo Ramón followed up with a fierce drive from the edge of the area but the keeper was equal to it. Chances then fell to Sintes and Dotor, but their efforts were off target. The Majorcans almost snatched the winner on 79' when they fired a free-lick inches wide. Castilla pick up another valuable point and must now turn their attentions to the tough week ahead with two games to play.

MATCH INFO
1- Real Madrid Castilla: Toni Fuidias, Gila, Dotor, César, Sintes, Pablo Ramón, Hugo Vallejo (Aranda, 71'), Kenneth (Peter, 59'), Santos, Latasa and Retuerta.
1- Poblense: Imanol, Mateo, Calonge, Jaime (Mateu, 88'), Lucas, Rubén Jurado (Dani Benítez, 65'), Aitor (Damià, 88'), Peque (Víctor, 76'), Javi Moreno (Alberto, 76'), Pep Vidal and Álvaro.

Goals
1-0 (min. 21): Latasa.
1-1 (min. 58): Rubén Jurado.