REPORT | 14/02/2021 | Edu Bueno | PHOTOGRAPHER: Víctor Carretero
Tavares, with 28 PIR, was the most outstanding player for the team, who fought for the comeback until the end.
Copa del Rey
Final
Sun, 14 Feb
WiZink Center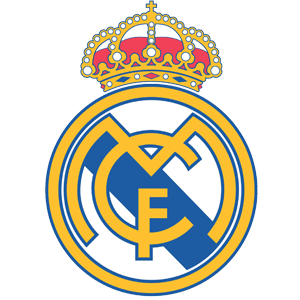 73
88
It wasn't the final Real Madrid were hoping for, and they had to swim against the tide from the start against a very solid Barça side. Nevertheless, the team fought for the comeback until the end. Tavares, with 17 points, 9 rebounds, 5 blocks (a record for a Real Madrid player in this tournament) and 28 PIR, was the standout performer for Laso's team, who must quickly turn things around as they face Valencia Basket next Friday Round 25 of the Euroleague.

Real Madrid went into their eighth consecutive Cup final without three-time MVP Rudy Fernández. Abalde was the one who took the lead at the start, engaging in an offensive battle with Mirotic. After the first few minutes with The Whites on top (7-4, min. 3), Barça took the initiative through their dominance on the rebound and in the paint, putting together a 0-14 run that saw them to end the first quarter 9 up (11-20).

Madrid struggled but nothing was going their way
Laso's men came out determined to make amends in the second quarter. They did well as they matched Barça in energy and aggressiveness but lacked continuity. Alocén (5 points) and Tavares reduced the deficit to four at 16-20 after a 7-0 run. But their opponents were also in the game with Higgins, Smits and Davies leading the way. The blaugranas built up a 23-point lead before the break (29-52, min. 19).
With Barça ahead as the Clásico restarted (31-55, min. 21), Real Madrid began to loosen up. Tavares was great in defence and Laso introduced Garuba to put pressure on first Westermann and then Calathes. Llull took the reins in attack and the best minutes of play followed, reducing the deficit to 13 points at 50-63 in the 29th minute. But the fatigue began to kick in at this point, preventing the team from getting that necessary push to get back into the game. Barça made the most of it in the final stretch of the quarter to leave the score at 50-69.

Madrid never gave up
Real Madrid weren't going to give up the game. It's not in the club's DNA to do so. Abalde, with 10 points, and an omnipresent Tavares on both hoops (5 blocks), brought his team to within 11 points at 67-78 with three minutes to go. However, Barça turned to Calathes and Higgins to stop Laso's team's reaction and take the win (73-88).