REPORT | 13/02/2021 | Edu Bueno | PHOTOGRAPHER: Víctor Carretero
Real Madrid came from 18 points down against Lenovo Tenerife in the semi-finals and will defend their title against the winner of Barça-Baskonia. Llull, Causeur and Deck were the standout performers.
Copa del Rey
Semi Final
Sat, 13 Feb
WiZink Center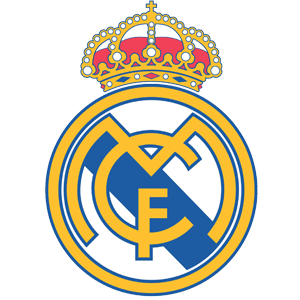 85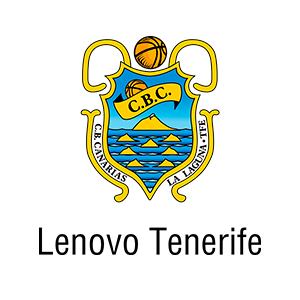 79
Real Madrid have booked their place in their eighth consecutive Copa del Rey final, making the 2021 edition thanks to a hard-fought win over Lenovo Tenerife despite going 18 points down in the first quarter. The team dug deep and displayed all of their winning mentality to come back across the second and third periods to take a well-deserved victory. Llull (11 points), Causeur (18 points and a superb defensive display), Tavares (15 rebounds, 4 blocks and 24 PIR) and Deck (18 and 7 rebounds) were the key men as the reigning champions completed the comeback which puts them in tomorrow's final, awaiting the winners of the clash between Barça and Baskonia (6:30pm CET).

The team from Tenerife wasted no time in exhibiting their offensive prowess in the first quarter as Real Madrid struggled to get going. The Whites were lacking accuracy, missing more than usual from the free-throw line. Their rivals were the absolute opposite, dominating the offensive rebound and taking advantage of the madridista mistakes to take the initiative early on, led by Huertas and Guerra (19-23, min. 10).

Llull steps up
The deficit continued to increase at the beginning of the second period. Tenerife enjoyed a fine run of triples, as Fitipaldo and Cavanaugh put their side +18 with 16 on the clock (22-40). Far from letting it get to them, Real Madrid's pride and character came to the fore. Llull took up the mantle for the team and began to find his range. The man from Mahón, who overtook Epi as the player to have played the third-most minutes in Copa history (797), was scoring and assisting at will to breathe life back into his team. He was joined by Deck and Causeur in offense (9 and 8 points respectively), while Tavares was a man-mountain in defense, making three blocks. The opposition were struggling now and in four minutes from 16-20, the reigning champions hit an 18-6 run to make things more even at the break.
Madrid looked to complete the comeback right after the break, but Vidorreta's men stood strong. Fitipaldo, Huertas and Guerra took their lead to 48-57 halfway through the third quarter. Then Deck, who had been the best performer so far, retired with a blow to the ribs. Real Madrid didn't let that knock them off their stride though, going on to produce some of their best basketball. They upped their defensive performance with Causeur's enormous effort on Huertas and reduced the effect of the turnovers. The team was running hard now and between Llull, Carroll and the Frenchman, the standout man in the quarter, the scores were finally turned around thanks to a 16-5 run. Five consecutive points for Causeur put the Whites ahead for the first time at 64-59 on 29´.

The team make sure
It wasn't to be plain sailing for Madrid from this point, as Laso was forced to take Rudy after a recurrence of his back issues. The game turned into an all-out battle, and thanks to the madridistas' strength as a unit and everyone doing their part (Laprovittola, Carroll, Deck, Causeur,…), they were able to neutralise Huertas and maintain their lead. A fourth triple for Causeur brought victory within touching distance on 79-72 with 38 minutes gone, but Tenerife went for one last push and brought the deficit down to just 4 points with one minute to go (81-77). Llull played a gorgeous assist behind his back for Thompkins in the next play and the American made sure of a Copa final place from the free-throw line (85-79). Now just forty minutes separate Real Madrid from their second trophy of the season.

REAL MADRID-LENOVO TENERIFE STATISTICS