REPORT | 03/02/2021 | Eduardo Olivera | PHOTOGRAPHER: María Jiménez
Second-half goals for Hugo Duro, Arribas and Dotor after the break clinch all three points against San Sebastián de los Reyes.
2ª B Sub. A - Grupo V
Matchday 9
Wed, 03 Feb
Alfredo Di Stéfano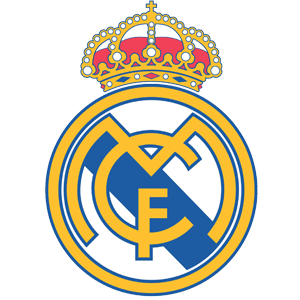 3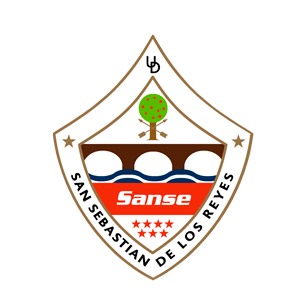 1
Castilla
beat group leaders San Sebastián de los Reyes on home turf thanks to a huge second-half comeback. The visitors went ahead early on, before
Hugo Duro
drew the tie level right after the break and
Arribas
and
Dotor
completed the comeback making it 3-1. The academy side, playing their first game at
Real Madrid City
for a month, sealed a fourth unbeaten home game.
The game swiftly became an uphill battle for the madridistas, going 0-1 down inside just three minutes when a long-range Pichín strike caught
Fuidias
by surprise.
Raúl's
boys reacted quickly and took control of the game for the rest of the first half.
Morante
had the first real chance with 15 on the clock but his shot from a tight angle flew into the side netting. Six minutes later,
Hugo Duro
tried his luck with a powerful header from a
Miguel Gutiérrez
cross but it flew over the crossbar.
Castilla continued creating chances and penning San Sebastian de los Reyes back inside their own half. Five minutes before half-time, Chust came within inches of an equaliser when he turned a Blanco cross towards goal. Castilla's dominance did not let up after the break and the Madrid team finally got their reward. With 50 minutes gone, Morante spread the ball out wide to Santos, who crossed to the back post where Hugo Duro was on hand to net his sixth league goal of the campaign.

The comeback is complete
Sanse looked to respond immediately and they did have the ball in the net three minutes later but the goal was ruled out for offside. The academy side were not about to settle for a draw though and they continued to press the group leaders. On 69', Santos worked his way into the opposition box and was upended. Arribas stepped up to convert from the spot to make it 2-1. Dotor completed the comeback with 87 minutes gone, making it 3-1 with a first-time thunderbolt following a fine pass by Marvin from the flank. It's three points for Raúl's team, who were too good for San Sebastián de los Reyes on the night.

LINE-UPS
3- Real Madrid Castilla: Toni Fuidias, Miguel G., Gila, Chust (Pablo Ramón, 87'), Blanco, Dotor, César (Sintes, 78'), Morante (Arribas, 60'), Hugo Duro (Hugo Vallejo, 87'), Santos and Peter (Marvin, 59').
1- San Sebastián de los Reyes: Felipe R., Barreda (Jime, 73'), Paredes (Carlos P., 46'), Ofoli, Marcelo, Pichín (Simón, 46'), Arturo (Gavilán, 60'), Juanra, Fer Ruiz, Mario Glez (Miquel H., 79') and Borja Sánchez.

Goals
0-1 (min. 3): Pichín.
1-1 (min. 50): Hugo Duro.
2-1 (min. 69): Arribas, penalty.
3-1 (min. 87): Dotor.