REPORT | 31/01/2021 | Edu Bueno
Real Madrid top the standings with 18 wins, defeating Herbalife Gran Canaria to complete a perfect week.
Liga Endesa
Matchday 22
Sun, 31 Jan
WiZink Center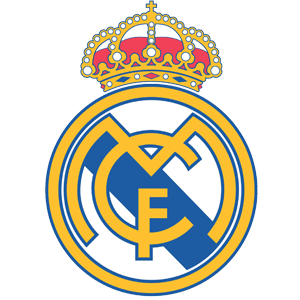 81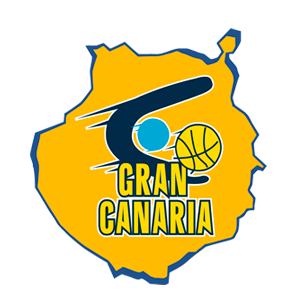 80
Real Madrid beat Herbalife Gran Canaria at the WiZink Center to pick up their third win of the week after the two Euroleague victories (Panathinaikos and Alba Berlin). They had to fight until the last second, but Laso's men once again showed their immense competitiveness in a game in which they were ahead for long periods and were able to hold off their opponents' pressure in the final stretch. Causeur (15 points and 22 PIR), Rudy (15 and 4 three-pointers, which puts him above Bullock in fifth place in the list of Real Madrid players with the most three-pointers in the ACB) and Tyus (10 and 6 rebounds), were the standout players for the leaders, who have now won 18 of their 19 games.

The team found it hard to get into the game and as a result the first quarter was very evenly matched. Herbalife Gran Canaria took advantage of the situation, leaning on their offensive rebounding and Okoye (6 points), to put Real Madrid on the back foot. Between Deck (6), Taylor (5) and Thompkins (4), they scored 15 of the 16 points in the opening quarter (16-15, min. 10).

Real Madrid take control
Laso's rotations provided the home side with the missing spark and energy. An omnipresent Rudy led Real Madrid's surge, as they began to play with much more confidence by controlling the rebound and the counter-attack. The Balearic forward scored 10 points, including three three-pointers that took him to fifth highest three-pointer in the ACB, overtaking Bullock. But he was helped by his teammates. Causeur also opened up Gran Canaria's defence while Tyus was the reference point inside (6 points and 5 rebounds). A 16-6 run put Laso's men +9 at 37-28 in the 18th minute, a lead that dissipated as soon as the second half got underway with the yellows' fightback (41-39, min.21).
Real Madrid stretched the lead to +10 again at 49-39, thanks to Causeur's work on the three-pointers (2). The game became a seesaw contest with a higher tempo than at the start, but neither team was able to gain the upper hand. Slaughter and Costello made it 53-52 at the halfway point of a third quarter that ended with the score tied at 22 and the Whites holding a 6-point lead (63-57).

Another mental test passed
The visitors continued to press in the final stretch and with three-pointers they kept the game alive with Burjanadze and Shurna performing well. Rudy and Tyus dominated for Real Madrid, who went from a 10-point lead (70-60) in the 34th minute to just one with 10 seconds left. But the team held its nerve and, as it did against Alba Berlin two days earlier, denied the visitors a comeback and secured the 81-80 win from the line. Another week with three games begins on Tuesday, with the first one against UCAM Murcia (8:30pm CET).

REAL MADRID-HERBALIFE GRAN CANARIA STATS