REPORT | 21/01/2021 | Edu Bueno
The Whites had the final possession to win it. Thompkins and Abalde were the standout men.
Euroleague
Matchday 21
Thu, 21 Jan
Menora Mivtachim Arena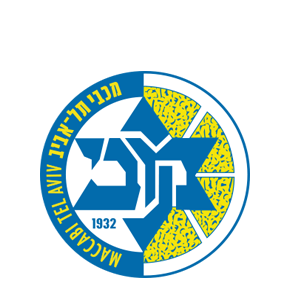 86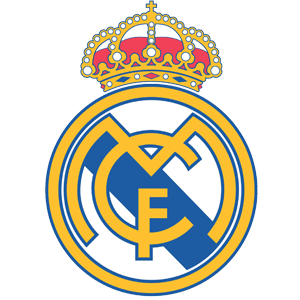 84
Real Madrid failed to win on their visit to Maccabi de Tel Aviv on Euroleague matchday 21. A tough and evenly fought affair was decided in the final seconds, as the Whites had the final possession to win it but just fell short. Thompkins, with 20 points and a PIR of 27 and Abalde, with 13 without a miss and 7 assists, were the team's leading lights.

The 62nd edition of the European classic par excellence began with Real Madrid attaining near perfection. Their opening three minutes saw them race to 2-9 without a miss, a sign of things to come in a sublime first quarter. They did just about everything right, scoring from inside and outside (8/8 in two-pointers and 4/6 in triples) with Abalde looking impeccable (7 points and 5 of his team's 10 assists), closing out the rebound on centers like Zizic, Bender and Hunter; and forcing Maccabi to play far from the hoop in defense. Only the hosts' accuracy from 6.75m (5 triples) stopped the madridistas from truly running away with the game in the initial period (24-33, min. 10).

Carroll and Thompkins pick up the mantle for Madrid
The Israeli found the formula to hurt Real Madrid with four smaller guys and Hunter at five, alongside an increasingly aggressive defense. DiBartolomeo and Dorsey led their team's reaction as the Whites' early inspiration began to dry up. An 11-0 run brought the game back level halfway through the second quarter. As the opposition grew into the game, the key was to maintain concentration levels high. Carroll hit 9 points and alongside Thompkins, helped Madrid edge back in front heading into the break (45-46).
The game really stepped up another gear in the third quarter, being played at truly breakneck pace now. Real Madrid were patient in offense, seeking overloads and often finding them on the perimeter with Thompkins (3 triples), Tavares and Causeur, making his first appearance, while also tightening up at the back. The opposition went more direct, relying on Dorsey, Bender's triples and Hunter, but failed to win the third period, which went the Whites' way, 18 to 20 (63-66, min. 30).

Misfortune
The blow-for-blow at either end continued for the following minutes as Bryant and Wilbekin got their eyes in for the hosts and Thompkins and Abalde, who still hadn't missed a shot, responded for the visitors. Two free-throws saw Maccabi go into the final minute at 80-78 but Tavares, who had scored the team's two previous baskets, levelled at 80 after a priceless offensive rebound. Dorsey reacted twice with 5 consecutive points, meaning the scoreboard read 85-82 with 11.1 seconds to go. Deck sunk two free-throws to make it 85-84 with 8 left on the clock. The longest 8 seconds, dominated by refereeing decisions. Taylor was penalized for an unsporting foul on Hunter, and the forward's steal which went over the sideline but may have touched Wilbekin and was revised by instant replay, making things tougher still for Madrid. Even so, they had 7 seconds to force over-time or win it, but luck went against them once more as Carroll lost the ball (86-84, min. 40).

MACCABI-REAL MADRID STATISTICS