REPORT | 29/12/2020 | Rodrigo Salamanca
The Whites posted a 12th EuroLeague win of the season on Anadolu Efes's floor. Laprovittola, Causeur and Thompkins were the guests' standout performers.
Euroleague
Matchday 17
Tue, 29 Dec
Sinam Erdem Dome
65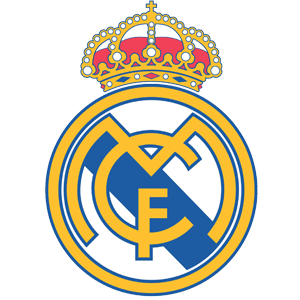 73
Real Madrid claimed a 65-73 road win against Anadolu Efes in the team's final game of the calendar year. Pablo Laso's charges signed off for 2020 with a comeback in the final minutes on one of the toughest courts in European basketball. This was the team's 12th win of the EuroLeague campaign and the Whites' sixth straight success in the competition. The guests' leading lights were
Laprovittola, with a PIR of 14, Causeur (15 points) and Thompkins (13).

The opening three minutes saw Anadolu Efes begin at a high tempo and produce real accuracy to tear up a run of 9-3. Despite the Whites' riposte from the outside through Causeur (6 points) and Thompkins (5), the Turks kept the intensity levels high and managed to extend the lead to end the first stanza with a 20-13 advantage as Micic impressed in the scoring stakes.

Hosts in the ascendancy
Micic once again starred with four straight points in the opening stages of the second stanza as the home side established the biggest lead up until this point (+9). Madrid kept probing and got some joy through Laprovittola, who sunk two treys and a two-pointer to cut the arrears at 28-23. The Whites upped the accuracy from the 6.75m line with two from two for Rudy to reduce the gap to within three points. However, the Turks replied from the paint in the final two minutes to head in at the break with the scoreboard reading 37-31.
Madrid produced a completely different performance after the restart to claw its way back into the contest (41-39) as Abalde (6) stepped up to the plate. The Whites had a tough task on their hands and showed real character to take the lead for the first time in the match. Llull and Thompkins paced the team to make it 45-50 on 28'. Anadolu reacted and retook control with two treys from Beaubois. However, the guests ended the third stanza with a 51-52 lead following two free-throws from Laprovittola (10 points).

Thrilling final quarter
The Turks came out all guns blazing in the final stanza. Beaubois, Moerman and Larkin restored the home side's lead with a run of 8-2. The madridistas improved defensively and Anadolu Efes began to struggle to post points. Rudy (three from five on treys) and Causeur handed the Whites a four-point advantage (59-63). The final 90 seconds proved to be a real end-to-end affair as Dunston and Larkin made it 63-63. However, Madrid wasn't about to throw away all of the good work produced in the second half and Causeur (15 points) and Carroll, with two triples, stepped up to round off the scoring and make it 65-73 as Real Madrid completed a stirring comeback in Istanbul in the final match-up of the year.

ANADOLU EFES v REAL MADRID STATISTICS