REPORT | 04/12/2020 | PHOTOGRAPHER: Víctor Carretero
30-14 final quarter gives the Whites their seventh EuroLeague victory. Tavares, Llull and Causeur were the stand-out players.
Euroleague
Matchday 12
Fri, 04 Dec
WiZink Center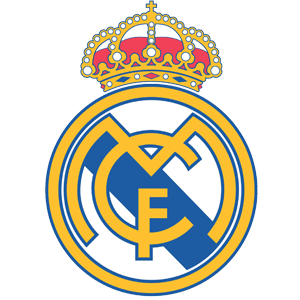 91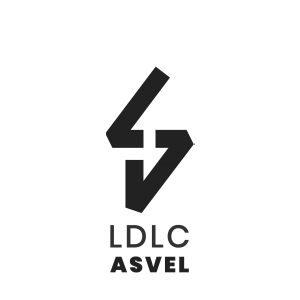 84
Real Madrid beat Asvel at the WiZink Center to claim its seventh EuroLeague victory of the season, its 300th all-time victory in the competition and its second win of the week after beating Baskonia on Wednesday in the league. The Whites managed to overcome the physically demanding French team after the visitors' impressive offensive display in the first half, with great belief that the victory would come as they produced a superb comeback in the last quarter based on a solid defensive performance. Tavares (19 points, 6 rebounds, 4 blocks and a PIR of 29), Llull, who became the fifth highest all-time scorer in the competition with 3,094 (19 points, 5 three-pointers and a PIR of 25) and Causeur (13 points), were the stand-out players for the hosts. Taylor played his 350th game for Real Madrid.

Asvel set the early pace and made life difficult for Real Madrid, as the visitors were lethal from the three-point line. They made it six out of seven in the first quarter and their high shooting percentages (Yabusele 11 points and Freeman 8) gave them the lead against the hosts, who remained focussed in spite of trailing, and played a patient but direct game. Laprovittola orchestrated his side well and, along with Tavares, chalked up the most points for the hosts in the first quarter (19-26, min. 10).

Madrid stays strong
The visitors continued to show tremendous confidence in their shooting with very high percentages, with Cole leading the way (12 points). Llull came to the rescue of Laso's side when 10 points down (23-33). He scored 3 consecutive three-pointers for 9 points, becoming the fifth highest scorer in EuroLeague history, moving ahead of Jankunas. In the space of three minutes the difference was significantly reduced, with a fine display in the paint by Garuba, to move to 32-35 that seemed to dampen the French spirits. But the visitors dug deep again and pull away before the break to 40-50.
A solid defence now became essential to stop Asvel as Real Madrid improved in the third quarter. The Whites were much more aggressive at the back, as the visitors' three-point scoring dropped. Tavares got Fall sent to the bench with three fouls and, together with Causeur in attack, took the hosts to 51-55 in the middle of the third quarter. However, they couldn't quite turn around the score and the French fought back through Lighty to regain the 12-point advantage before Llull, right on the buzzer, added his fourth three-pointer leaving the score at 61-70.

Never stop believing in the victory
Madrid had no intentions of surrendering in the face of the visitors' fine display. Rudy appeared on the scene with two three-pointers and a steal that put the team within touching distance of the victory (67-70, min. 32). The home defence was now rock solid, while in attack Causeur and Tavares led the comeback, but Asvel still managed to stay ahead. The visitors moved to 73-79 with five minutes to go. The madridistas had to go for it from the perimeter. Llull gave Real Madrid the impulse, supported by the French forward and the center from Cape Verde, to achieve a spectacular final run of 18 to 5 to overcome a very strong opponent at the WiZink Center (91-84, min 40). That makes it two wins out of two so far this week. On Sunday, the Whites will be aiming to make it a 100% week on the tough court of San Pablo Burgos (6:30 pm CET).

REAL MADRID-ASVEL STATISTICS