REPORT | 26/11/2020 | Edu Bueno
The Whites were in touching distance of the win but a Mike James triple with 2 seconds to go snatched it away. Thompkins was the team's leading scorer with 15 points.
Euroleague
Matchday 11
Thu, 26 Nov
Megasport Arena
74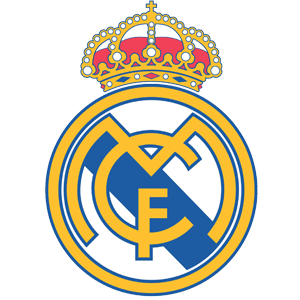 73
Real Madrid were short on luck on their visit to CSKA Moscow tonight despite putting in a solid display which saw them go +11 at one stage. Victory was snatched from them in the closing stages, as Mike James hit a triple and a free-throw with two seconds to go. Tavares, with a PIR of 25 and Thompkins (15 points), were the top performers for Laso's men at the Megasport Arena. Taylor also made his comeback.

Laso sent out a starting five directed by Laprovittola with Thompkins at number 5, in search of an open game. The team responded, registering a fine opening period, pegging CSKA Moscow back after they had had the better of the first 5 minutes thanks to their strength in the paint with Shengelia and Milutinov (8-7). From then on, Real Madrid grew into the game through Thompkins and Deck in offense. The two of them posted 14 of the team's 20 points to wrest the initiative from the hosts and take the lead (17-20, min. 10).

Madrid in control
The visitors gave their scoring a real boost when they flew out of the blocks in the second quarter. Tavares limited CSKA Moscow's points in the paint and Real Madrid were moving the ball brilliantly up top. Showing real aggression near the basket, they found three-pointers for Llull (8 points) and Randolph (10), to hit an 8-16 run to record their biggest lead of the game: 25-36 with 25 on the clock. Itoudis' men, struggling from the perimeter so far and failing to control the rebound, were relying heavily on the quality of Mike James, who led the hosts' fightback with 9 points to take the deficit back to the same as the opening quarter (35-38, min.20).
The evenly matched nature of the game continued after the break as the exchange of baskets remained the same. CSKA Moscow were gaining the edge now, thanks largely to their dominant rebound and Mike James once again. Real Madrid, losing their precision from the outside, were getting more luck from near the basket now. Deck stepped up for Laso's team in this third quarter, which ended 58-55 Muscovites.

Madrid within touching distance of victory
All signs were pointing to an exciting finish, and so it proved. Llull, picking up the mantle for his team alongside Tavares, set Real Madrid's offense firing once more; Mike James again hit back for CSKA Moscow as the teams continued trading blows. The Whites were 4 down going into the final two minutes of the clash at 70-66 and deprived of the influence of Carroll, who left the court limping on 35´. They showed real character to push on in search of the win, and they came within touching distance. They stopped their rivals in offense (Tavares 4 blocks) but the Whites offense was unable to respond. They missed various opportunities to take the lead, until they managed it through a Thompkins triple to close a 5-0 run with 22 seconds left. But with the scores at 70-71, Mike James hit an outrageous three-pointer with two seconds on the clock, before adding the personal foul to boot to take the win (74-73).

CSKA MOSCOW-REAL MADRID STATISTICS