REPORT | 08/11/2020 | Edu Bueno | PHOTOGRAPHER: Pedro Castillo
Real Madrid continue their unbeaten run, getting the better of Urbas Fuenlabrada at the WiZink Center thanks to impressive performances by Carroll and Tavares.
Liga Endesa
Matchday 10
Sun, 08 Nov
WiZink Center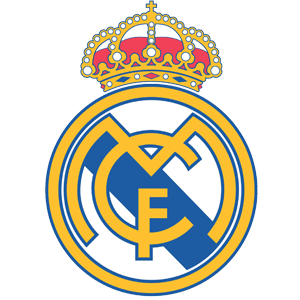 79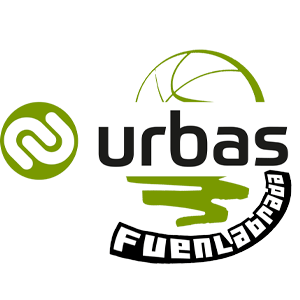 68
Real Madrid close out this week with a 100% record. It's three from three thanks to the latest victory over Urbas Fuenlabrada at the WiZink Center, which saw the team come from behind in the second half om the base of a solid defense and a 28-11 run in the third quarter. Carroll led the charge with 13 of his 18 points in the same quarter as he celebrated his 650th game as a madridista. Tavares was also on fine form, nearly posting a double-double (12 points, 9 rebounds, 5 blocks and a PIR of 20), with Abalde (13 points), Campazzo (13) and Thompkins (11) also contributing.

The WiZink Center was the venue for the competition's top two offenses to go head to head and Urbas Fuenlabrada were first to display their firepower with a blistering first quarter finishing with a 1-9 run to go ahead early on (18-24, min. 10). Carroll, Abalde and Tavares, with 5 points each, made sure Real Madrid didn't lose sight of their opposition despite some rough treatment.

Madrid uncomfortable
The visitors were making life difficult for the league leaders, whose defense was struggling to stop the direct nature of the opposition's attacking play. Trimble and Emegano took the lead to 10 points at 28-38 after 16 minutes. Madrid, suffering with turnovers and low-percentage three-point shooting, continued to trail for the full second quarter and went into the break 7 points down (33-40).
With Real Madrid up the other end of the court though, you can never take anything for granted. Laso's men through out of the blocks in the third period to change the dynamic of the encounter. The three-pointers were finding the basket now and they were running harder, looking more aggressive at the back and controlling the rebound, shutting down all of the visitors' options. A sensational Carroll sent the team into overdrive with two consecutive triples and 13 points in just over three minutes for a 19-5 run that saw Real Madrid open up a 7-point lead (52-45, min. 26). Urbas Fuenlabrada responded only through Trimble's individual efforts while Campazzo took over where Carroll left off to give the Whites their biggest lead with 30 minutes gone, rounding off a dominant third quarter with a 28-11 run (61-51).

The leaders make sure
The Urbas Fuenlabrada reaction was to be expected, especially following their fine first-half performance. However, the Whites had taken control now and with Tavares' imposing presence taking him towards a double-double (12 points and 9 rebounds), and Thompkins and Abalde on form, they managed their comfortable advantage to go +15 (71-56, min. 35). Campazzo then took it upon himself to put the tie to bed. Real Madrid were far more solid in the second half, particularly in defense, restricting their opposition to just 28 points (79-68, min. 40). A tough week passed with flying colours, now attentions turn to next Friday's visit to Crvena zvezda in the Euroleague (19:00 CET).