REPORT | 11/10/2020 | Edu Bueno
Laso's side remain league leaders after their fourth win. Campazzo and Tavares, unstoppable. Vukcevic made his debut.
Liga Endesa
Matchday 4
Sun, 11 Oct
Gran Canaria Arena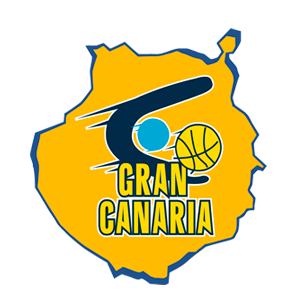 65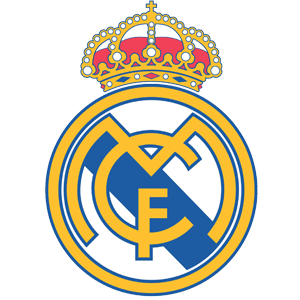 90
Real Madrid were back in league action with a good performance and an impressive win away against Herbalife Gran Canaria in round four of the domestic campaign, postponed due to a positive COVID-19 result in the home team. The fourth victory, which keep the side top on basket average, thanks to a great all-round performance. Campazzo (11 points, 8 assists, 4 steals and 24 PIR) and Tavares (15, 5 rebounds and 20) stood out along with Laprovittola, Llull, Deck, Thompkins who also recorded more than 10 points and 10 PIR. Laso gave a debut to Vukcevic, the 15th youth-academy product to do so under his leadership.

A low scoring beginning to the game, more due to the lack of success from both teams than to the defenses. The offensive rebound and the second options gave Herbalife Gran Canaria the advantage during a large part of the first quarter (12-9, min. 8). Real Madrid had a hard time getting started with Laprovittola pulling the strings. It wasn't until the 8th minute when Laso's offence began to flow, much more dynamic and picking up more points. Tavares (6 points and 4 rebounds) led a 0-9 run to turn things round on the scoreboard during this period (12-18, min. 10).

Madrid breaks the deadlock in one minute
Real Madrid stayed ahead as the match progressed to 16-23 in the 12th minute, but their attempt to pull away via three-pointers didn't have the desired effect and the Gran Canarios gradually chipped away at the lead. Fisac opted for a more physical five and the speed of Albicy. Between him and Ferrari they canceled out the visitors lead to make it 34-33 with just over a minute to go before the break. However, the Whites went on to record a spectacular 0-11 run, with two treys from Llull and another from Campazzo, to open up the biggest lead of the half (34-44).
Real Madrid's entrance into the third quarter set the tone for the rest of the match. Concentrated, very solid and without gaps. Campazzo took full control of the pace of play. Points, assists and a master class in game management, finding his best teammates in Deck and Tavares (all three already in double digits). Herbalife Gran Canaria had no answer to Madrid's dominance and the outcome was the best quarter for the Whites with a final run of 11-20 and a lead that was close to 20 points on several occasions (45-64, min. 30).

Team exhibition and debut for Vukevic
The Whites stepped up and looked to take the game away from their opponents. Laso's rotations sealed a resounding victory. Thompkins' eight consecutive points at the start of the last quarter continued to increase the advantage to almost thirty (49-77, min. 35). Deck, Laprovittola and Llull, joined Campazzo, Tavares and Thompkins in the group of players to record more than 10 points in the match. There was also time for the debut and the first points of another youth-academy graduate: Vukcevic. The Italian power forward made his debut in an official match in the Real Madrid jersey at the age of 17 years and 7 months. The 15th youth-academy graduate to do so under Laso, confirming the important role of the Madrid academy (65-90, min. 40). The Whites will face a very hard week with a double round of Euroleague (Khimki and Milan) and one more round in the league (Bilbao Basket).

HERBALIFE GRAN CANARIA-REAL MADRID STATISTICS