REPORT | 27/09/2020 | Edu Bueno
Winning with authority on the Joventut court, leader in basketball average. Laprovittola recorded his best performance with the Whites (22 points and 32 RIP).
Liga Endesa
Matchday 3
Sun, 27 Sep
Pabellón Olímpico de Badalona
64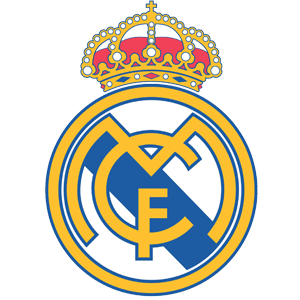 87
Real Madrid convincingly beat Joventut at the Olímpico in Badalona to win their third league match, the second in less than 48 hours after the victory over Casademont Zaragoza on Friday. The Whites gave their opponents no chance thanks to a brilliant defence, conceding only 64 points, and an offensive display which saw 7 players score between 9 and 22 points. Laprovittola had his best match with the Madridista shirt (32 PIR). Tavares also had a great game (10 points, 8 rebounds and 22 PIR). Real Madrid, leader in basket average (+58) and with a 9-match winning streak in friendlies and official competitions.

Only one side could come out undefeated and that was Real Madrid. They were very strong from the off in defence and grew in attack during the first quarter. A 5-2 start in favour of Penya gave way to the first important quarter for the Whites: 0-12, with Campazzo (3 assists), Deck (8 points) and Tavares (5 rebounds and a great defence over Tomic) as the stand out player. The first ten minutes were very solid for Lasos men, who finished with +11 advantage (9-20).

Total control
Madrid were producing on the paint, but it wasn't until the second quarter that they turned it on with the three-point shots. The same players who led the way two days earlier: Rudy and Causeur, were at it again. Two from the first (3 in this quarter without missing) and one more of the Frenchman (7 points) increased the Whites difference to 20 points at 11-31 in the 13'. Joventut could not get on top of the great visitors' defence, which only conceded a total of 23 points at the break. The Whites clocked up 42, with the points shared around and demonstrating huge superiority, thanks mainly to their dominance on the rebound and their concentration at the back.
The Whites took their first half performance in to the second. Switched on defensively, they took advantage of their superiority on the rebound to run and beat Joventut, who could only score 4 free throws from Tomic at the start of the third quarter. At this stage Real Madrid had opened up a 26 point lead with Tavares close to the double-double in points and rebounds (10 and 8), and Laprovittola and Thompkins joining the attack. The Whites had another great defensive quarter with 12 points against and a strong 35-63 in the 30th minute.

Great start for Laso
The final period saw Madrid once again show off their strength. Alocén came on, and instantly produced. Laprovittola took on the offensive role and signed his best performance for the Whites, reaching 22 points. There were also minutes for Tisma. The difference, which had reached 31 points at 35-66 in the 31st minute, fluctuated in the final quarter (64-87, min. 40). Three wins in three games and an average difference of 19.3 points. Next week it's time for the Euroleague opener.

JOVENTUT-REAL MADRID STATISTICS