REPORT | 01/03/2020 | Edu Bueno
The Whites got another victory at the Martin Carpena 15 days after lifting the title there. Great game from Garuba.
Liga Endesa
Matchday 22
Sun, 01 Mar
Palacio de Deportes José María Martín Carpena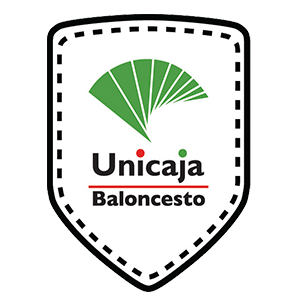 88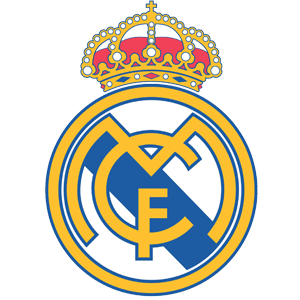 92
Real Madrid returned to the Martin Carpena 15 days after winning the Copa del Rey and left with another victory. This time in the league, the seventeenth matchday, in a game in which they were at their best in the first quarter and in the third one, with advantages of up to 16 points, but that did not kill it off until the last minute with a 4-0 run. Garuba, immense in his contribution (18 PIR), Thompkins (14 points), Carroll (17) Tavares (17 and 9 rebounds) and Campazzo (10 points and 11 assists) were key for the Whites, who ended with 6 players in double digits PIR.

The good start by Real Madrid, who controlled the rebound and made very few concessions to Unicaja in defense, led them to take the initiative very early. They opened the scoring with a 1-10 partial and 8 points followed for Carroll (of the 10 he got in this quarter). After 4:34, they had already scored 17 points. The opponent, 9 after chaining several baskets by Brizuela, the only one who worried Laso's side. With Deck, Garuba and Tavares at a great level, the team ended the first quarter 9 up (16-25, min. 10). Special mention to the youth graduate, who played a few minutes of great quality (4 points, 3 rebounds and 10 PIR).

Whites hold the home-team shot
Unicaja had to come out in attack and did so with a 10-0 bias commanded by Adams and Waczynsky. From 23-39 in the 16' after four treys for the Whites (two from Thompkins traced from the corner, Rudy and Laprovittola) it was soon 33-39 two minutes later. The second unit had maintained the defensive level of the start but now their opponents were much more inspired and growing in to the match. It was another Taylor trey, the fifth of this period, that held the home-side reaction and allowed his team to go in to the break 38-44, in a quarter that Unicaja won 22-19.
Two more Waczynsky three-pointers extended Malaga's comeback to two points to 46-48 in the 22nd minute. A delicate moment and a forceful response from Real Madrid. They regained their aggressiveness in defence and much of that was down to Garuba, in a display of intensity and waste of energy. The youth teamer gave that extra to stop Unicaja and he was already going to 17 PIR. Campazzo appeared in attack to distribute play and along with Carroll and Tavares led another run of 7-21 in five minutes (53-69, min. 29).

Solid until the end
The home team threw everything at Real Madrid in the last quarter. They upper their attack one more gear with Adams and Brizuela, but Real Madrid stayed ahead thanks to the points from Thompkins, Tavares and Carroll, who with a trey made it +8 two minutes from the end (80-88). However, their opponents did not give up and drew the match. With it all square at 88 and without Tavares, off for 5 fouls, Campazzo became the leader for Madrid. His 4 free throws and a block from Garuba killed of a great Unicaja (88-92, min. 40). The month of the 11 matches in 28 days started with a victory. Now it's time for the double round of Euroleague (Milan, Tuesday; Asvel, Thursday).